In a joint move by the Nagpur Municipal Corporation and the Indian Medical Association (IMA) patients who have been suffering from mild corona infection have been advised home isolation. Under this initiative around 100 most renowned doctors in the city will provide tele-counselling to such patients as they face problems during their treatment and well-being in hospitals.
As per the sources, around 80 to 85 percent of patients who test positive for corona infection but do not show cĺean symptoms home isolation is available for such patients.
Currently over 5,000 corona-affected patients are in home isolation in the district.
Under this move each doctor of NMC and IMA will contact ten patients daily, and tele-counsel them which will be free of charge.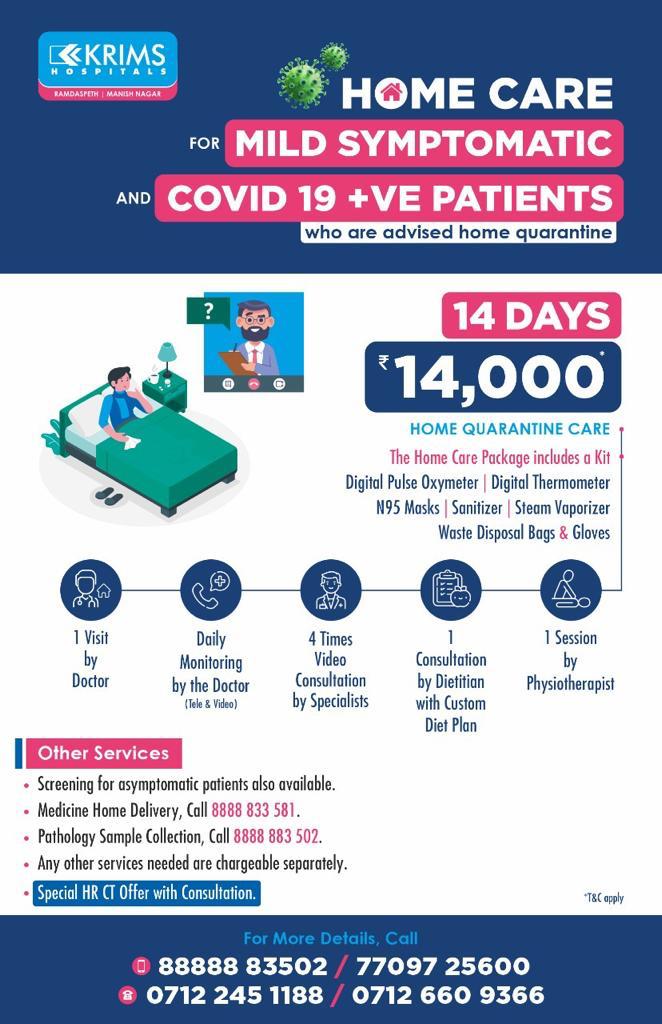 The counseling by doctors will follow-up with the patient till he/she is free from the COVID-19 infection.
Also, tele-counselling can be conducted through video conferencing for patients in home isolation. They can interact with doctors which will help doctors understand the patient's condition better and provide effective treatment.
Mayor Sandip Joshi and Municipal Commissioner Radhakrishnan B and Health Committee chairman Virendra Kukreja have appealed all the citizens to take advantage of this facility.