The Dussehra event of Kasturchand Park, which is known to be the first mega event of the orange city will not take place this year. This is for the first time in the 68 year-long history that the event will not take place in such a grand scale. Even though the committee people were very hopeful that the event will happen, the police couldn't allow it. There are no prices for guessing the reasons behind this decision. Police had to take the hard decision due to the ongoing pandemic.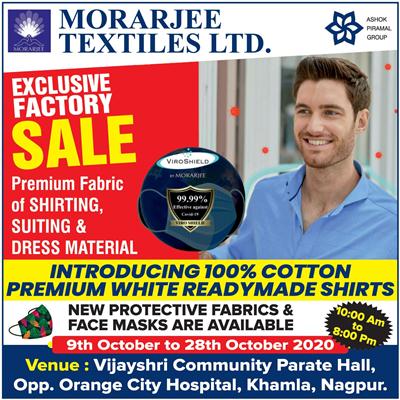 One of the members of the organizing committee of the event Sapan Nehrota said "We were very hopeful that this year too we will be celebrating Dussehra in a grand scale like every year, but the police didn't allow us and we understand that they had no other choice but to take this decision.
This year instead of the grand Dussehra event and celebrations what will happen is a small puja with a gathering of just 5-10 people near the Lamba petrol pump of Kadbi chowk.
This is just the story of one place, there are going to be many who are going to be affected with the decision of no grand Dussehra events this year. Artisans who earn their livelihood by making effigies of demon king Ravana, his brother Kumbhkarna, son Meghnada will have no work and as a result no income this year. Famous artisans of city said that the COVID-19 pandemic have broken our back. The Dussehra event not only gives work to the artisans but also to the decorators, labourers, the people responsible for music, the painters, the workers, the levelling people, the people who provide materials for the event, the people responsible for cleaning the premises after the event, all these people will be out of work this year. Their livelihoods will be affected and ultimately all these people and their families will suffer. The artists are in tatters with no money and no work at the peak time of the festive season.
Artists are also complaining about the fact that the bamboo art and culture of city is losing its charm and their future is bleak, near extinction.