In this time of a global pandemic when we are thinking twice to even step out of our homes and the world is reeling under lockdown, it was not an easy decision for Mr. Santosh Agrawal (60), a resident of Varanasi to travel all the way from Uttar Pradesh to Nagpur with the sole purpose of getting treated at Wockhardt Hospital, Nagpur. 
It was his trust and faith on the organization which brought him here to get his Angioplasty done in Wockhardt Hospital under Dr. Nitin Tiwari, Senior Consultant- Cardiology. The patient was suggested to undergo Bypass surgery after his Angiography was done in his home town which was suggestive of critical Left Main disease. After consulting a few doctors, he was advised to opt for a higher tertiary care unit with expert cardiologists and well equipped cardiac care facilities. 
When asked about the reason of his choice, Mr. Agrawal informed that he had admitted one of his relatives in emergency in Wockhardt during his last visit to Nagpur. "During my last visit to Nagpur, one of my relatives had a health emergency and we had admitted him in Wockhardt. I was very impressed with the care and treatment he received during his stay. When I was suggested for bypass surgery I thought to take a second opinion in Wockhardt and decided to get my procedure done", he said. Mr. Agrawal had an online consultation with Dr. Nitin Tiwari after which Dr. Tiwari was ready to perform the complex Left Main Angioplasty.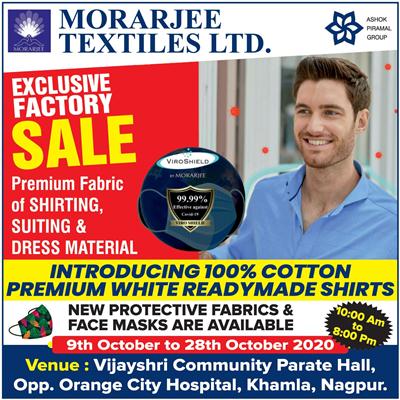 "Left main artery is the main artery which supplies blood to more than 80% of the heart. Left main disease is a critical disease seen in 4-6% of patients undergoing angiography. Traditionally bypass surgery has been the only treatment available. But since last quite a few years because of recent advances like IVUS ( intravascular ultrasound) left main angioplasty is being performed by expert operators at the best cardiac centres. It's a highly skilled intervention and avoids the need of open heart surgery", informed Dr. Nitin Tiwari who is a proctor of complex Angioplasties in South East Asia
When Mr. Agrawal was approached, he said he was more than satisfied with the treatment and care received by the entire team of Wockhardt. "I wish to thank the entire team of Wockhardt for their contribution in my treatment. The care I received here was very homely and admirable", said Mr. Agrawal. "I was very pleased with the constant monitoring and nursing care I received, especially in ICU", he added. 
 "This comes as a proud moment for entire team of Wockhardt that trust of our hospital prevails not just in the city or nearby states, but on a Pan-India level", said Mrs. K. Sujatha, Centre Head, Wockhardt Hospitals, Nagpur. "We are highly obliged with the belief Mr. Agrawal and his whole family has shown towards us and feel even more encouraged. We have also invested a lot of money and time to ensure we follow strict infection protocol at our hospital so that not only our staff is protected but patients are also protected", she added. 
Wockhardt hospitals are a recognized name in the city. Medical facilities like Cardiology, Brain & Spine,  Ortho & Joint replacement, Laparoscopic Surgery, Dialysis & Kidney Transplant, ENT, Cancer Care, Gynecology, Critical Care, General Surgery, Ambulance facility, 24×7 emergency services and 24×7 Pharmacy service can be availed under one roof. More information about Wockhardt hospitals can be availed on: 0712 6624444/4100