Twelve passengers on a Delhi flight that landed in the city, tested positive on their arrival in the city on the first day since the government made a mandatory rule for passengers to carry a RTPCR negative test report while travelling via air, railway, and road.
As per the directions of the Government of Maharashtra, in view of the increasing number of daily cases of COVID-19 people travelling from Delhi, Gujarat, Rajasthan, and Goa, have to carry a RTPCR negative report with them. It is mandatory for all passengers get a Covid-19 test done before boarding the plane.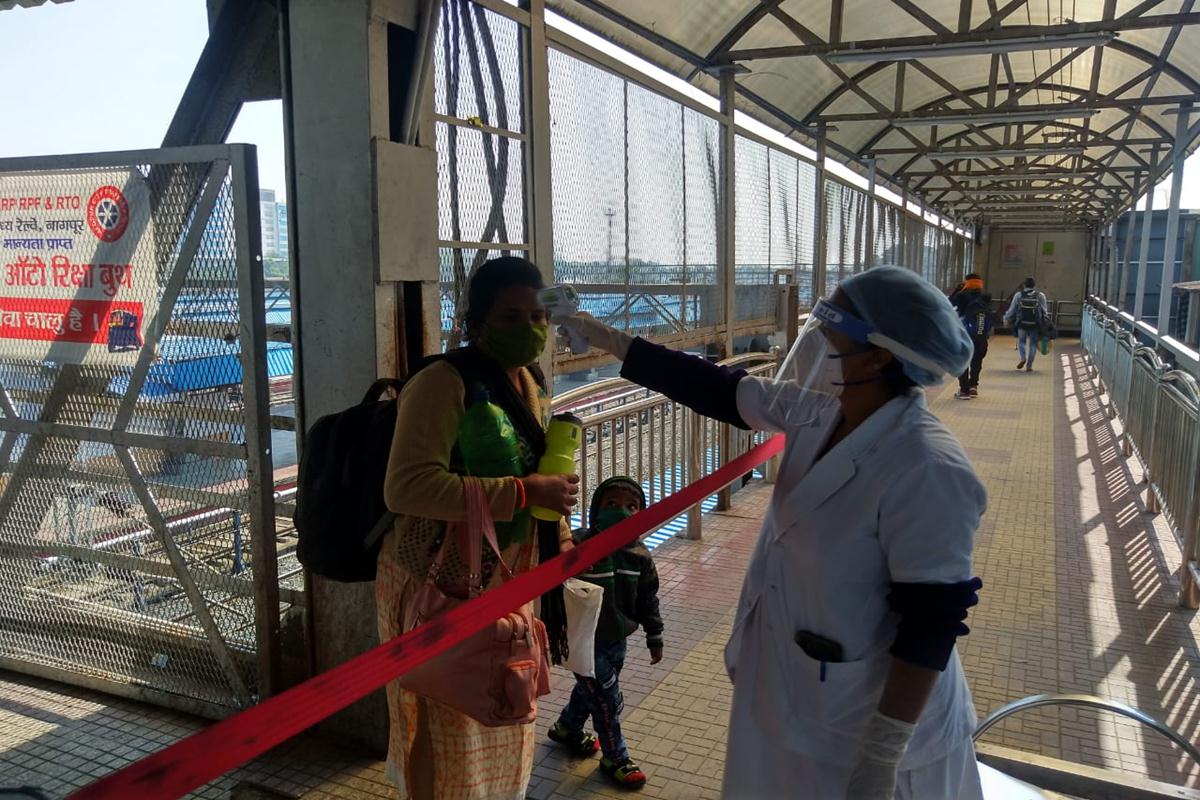 Contact tracing of all these positive patients is underway, and all those who came in contact with them are being instructed to follow the Covid guidelines and get themselves tested, informed Municipal Commissioner Radhakrishnan B.
At the Babasaheb Ambedkar International Airport in Nagpur on Wednesday (25), it was found that some passengers from different cities did not have test reports. Such passengers underwent RTPCR testing by the airport administration.
A total of 103 passengers, including 24 from Ahmedabad, 38 from Delhi, and 41 from Delhi, did not have test reports. When all these passengers were tested at the airport, it became clear that 12 of them were COVID-19 positive.
While thermal screening of passengers arriving at the Nagpur railway station was done. People who had a fever, cough, or other related symptoms, were taken for antigen testing. Passengers are allowed to go for their next task if the check is negative. However, if the test is positive, the patient is kept in isolation at the Corporation's Pacnhpavli Covid Care Center.
In addition, the patient will be admitted to the hospital if the symptoms are high. The Municipal Corporation conducted a thermal screening of 1200 persons at the railway station, out of which 4 persons were tested for antigen and all of them were tested negative.