Showing their anger against the Central government's notification of CCIM permitting Ayurved students to perform allopathic surgery, the Indian Medical Association staged demonstrations today at various parts of the country to protest against the move. The association has warned that if the government neglects its demand, then it will go on strike.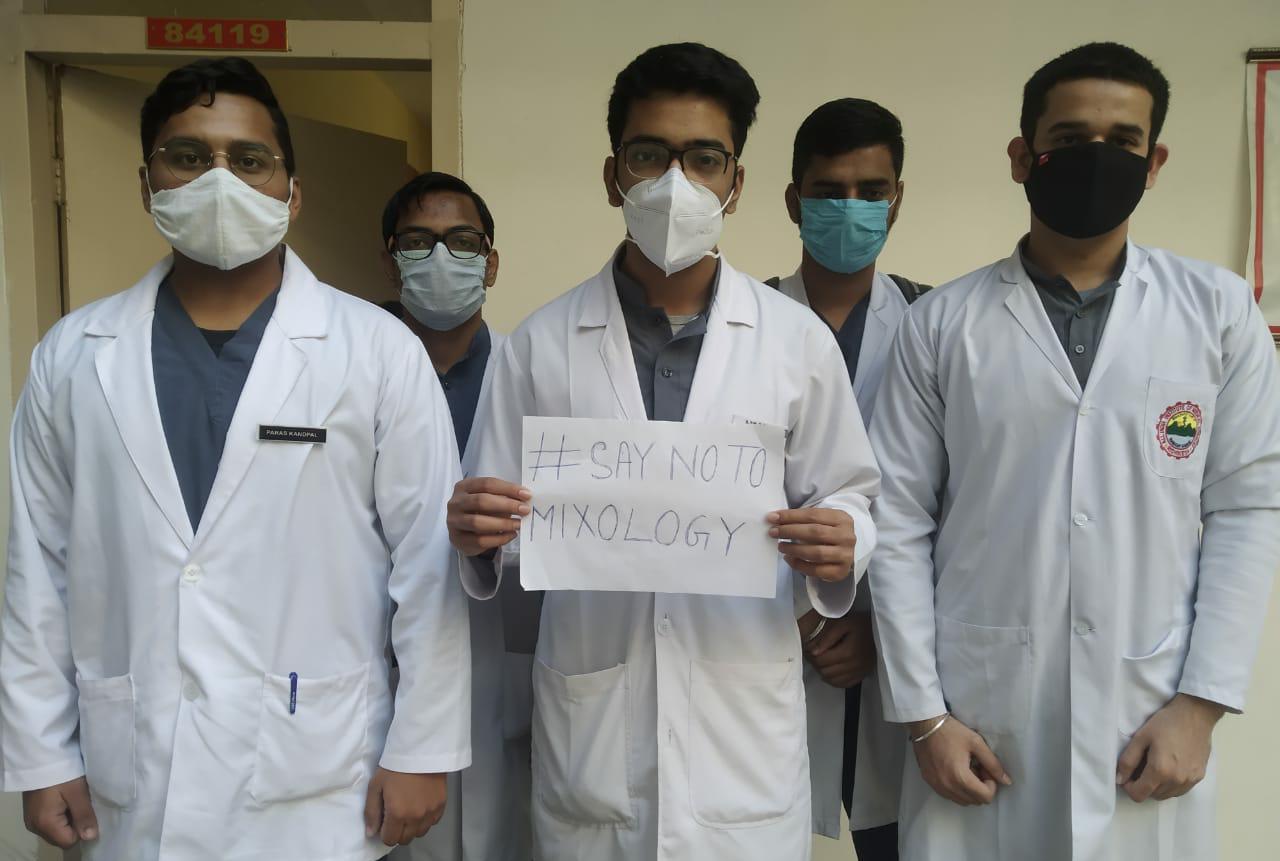 In Nagpur also Students from Government and private medical colleges protest against Mixopathy. The demonstrations will be staged from 12 noon to 2 pm on Tuesday.
IMA has also decided to withdraw all Non-Essential, Non-Covid Services from 6 am to 6 pm on December 11 across India.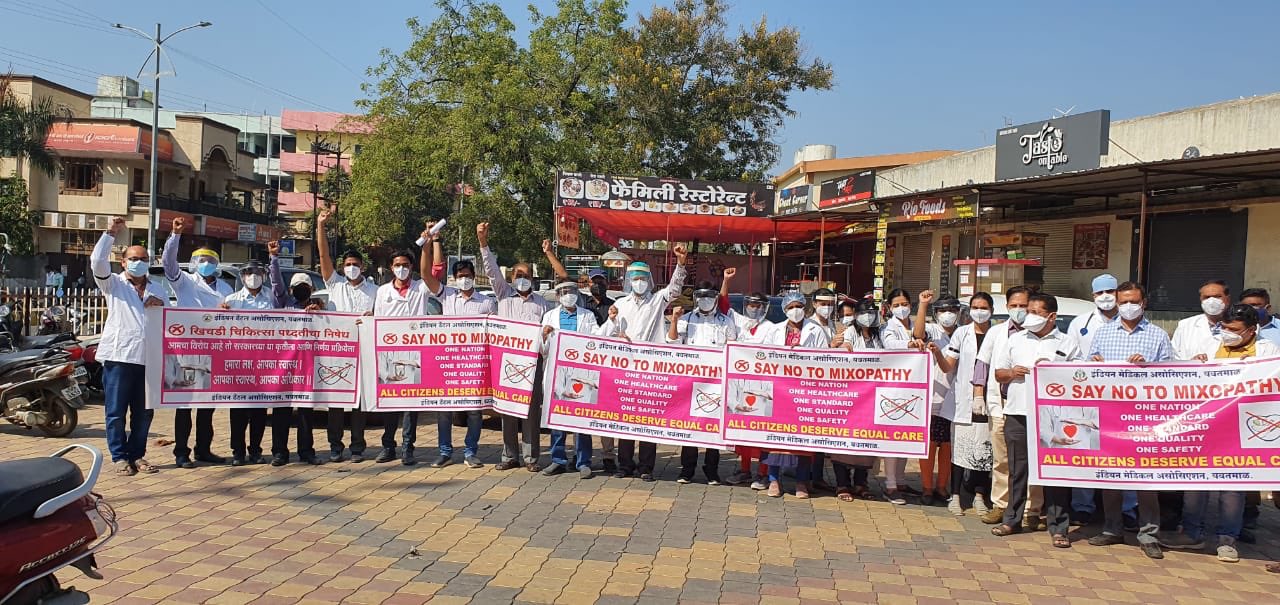 Many doctors have shown their concern on the decision that Ayurved students have been given to perform 58 allopathic surgeries in postgraduate studies. But to become a surgeon in allopathy, a detailed study of various subjects has to be done.