Joint Director, Technical Education Divisional Office, Nagpur organizes a one-day seminar on "Importance of Engineering Education".
A meeting comprising huge dignitaries and dignitaries from various fields was witnessed on 15/12/2020 (Tuesday) at Government Engineering College, Nagpur to shed light on the importance of Engineering Education and its relevance to the present world.
The meeting was chaired by Dr. Ram Nibude, Joint Director, Technical Education Divisional Office, Nagpur, Dr. Nitin Ghawghave, Principal, Government Engineering College, Nagpur along with the President, warmly welcoming with a bouquet of flowers.
While giving his introductory speech, Dr. Nitin Ghawghave said that present students who are aspiring to be engineers should accept engineering education always as a passion, further highlighting the facts how engineering education can be fully be utilized in the society.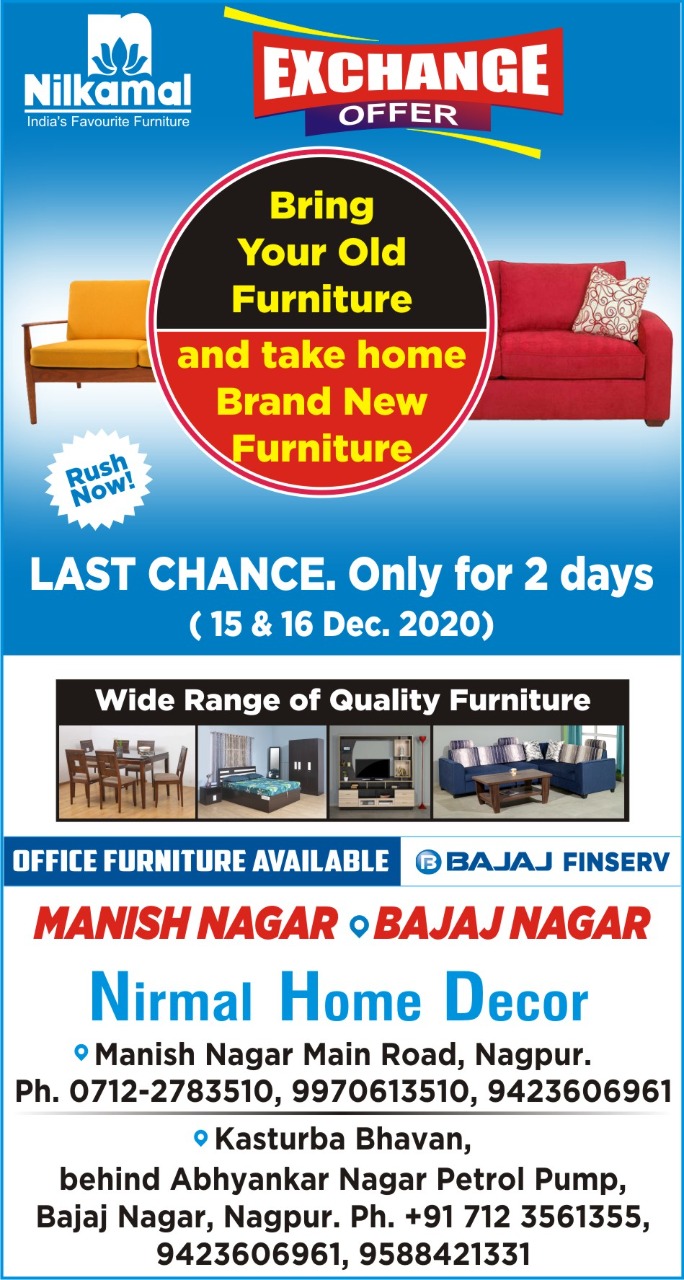 After that, Dr. Ram Nibude emphasized on the importance of organizing the special program and also gave detailed statistics about the various engineering courses available in Nagpur Division.
Explaining the use of engineering techniques, Shashikant Chaudhary Founder of Thriive Pte. Ltd., and Arvind Kumar, Center Head Tata Consultancy Services, Nagpur even joined the meeting through Google meet. Shashikant Chaudhary said an innovative way of life can be learned from engineering education by elaborating on the need for students to learn in the same way.
Hemant Paliwal, Manager, Indorama, Butibori, in his speech, pointed out why there should be the need to levy special importance on students' interdisciplinary skillset while studying engineering.
Sumant Tekade, a motivational speaker from Nagpur, guided in his unique enthusiastic style on what difficulties can be encountered while studying engineering and how students can cope with the fixed set of difficulties. He even opened up on the opportunities and routes of career paths that can be opted after studying engineering.
Mahesh Rakhija, an expert from the guidance institute, elaborated picking up various examples about how to proceed further with education in order to achieve the targeted goals. A vivid example of all this was Maithili Mandvag, who was a part of the meeting through virtual meet and she requested the audience to accept the statements of the dignitaries and implement them.
Overall the program created an exciting atmosphere in the premises of Government Engineering College, Nagpur, and concluded with the hope that it would definitely raise the standard of engineering education. The program was moderated by Dr. Rajshree Raut, Dean, Student Affairs, Government Engineering College, Nagpur, Shrikant Tekade and other professors also took part in it.