With a heavy heart, Sandip Joshi resigned from the post of Nagpur's Mayor. He said I was appointed as the Mayor in November 2019 and after 13 long months I am resigning from this prestigious post. My tenure is coming to an end.
He said, "For the last one year we have seen extremely harsh and difficult times. The COVID situation in the city has given all of us very difficult and sleepless nights. But, we have handled and tackled the situation very well".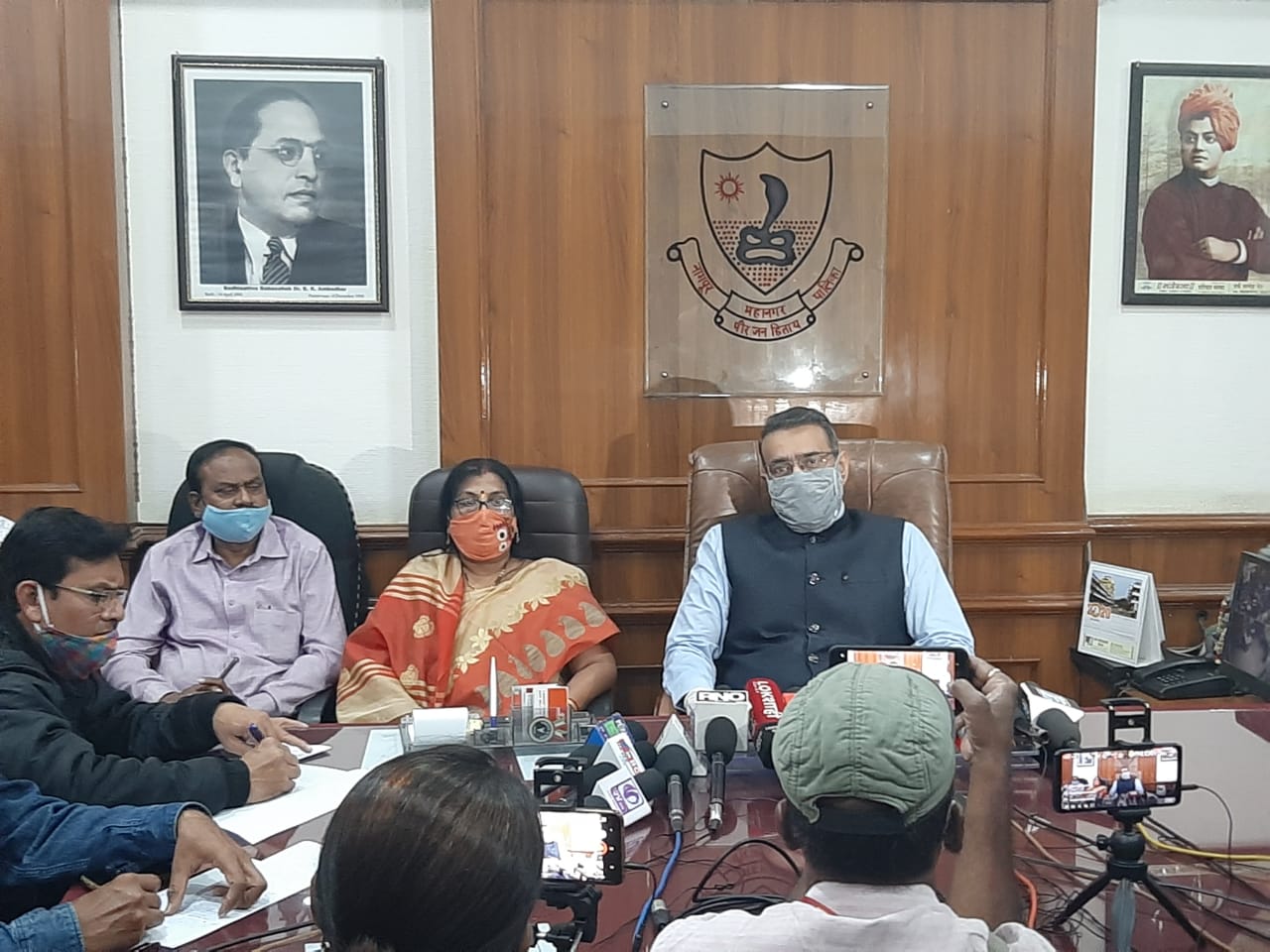 He said that more than 600 Nagpurians were present and took part in the 'Walk the Talk with Mayor'. We as a team tried to solve the grievances and problems of most of the people. More than 300 NGO's spoke to us in the 'Breakfast with Mayor' programme and we solved most of their problems. We also took an awakening drive with the students of the city were students cautioned their parents not to spit or litter on the roads. Cleanliness of the city is everybody's responsibility.
He said, "In the last 13 months we made sure that not a single penny of citizen's money is wasted that they have paid us through taxes and every rupee of their money is spent for the development projects of the city.
The last ten months have been serious trouble and tests for us. We have worked tirelessly to make sure that the destruction of life caused by corona is reduced to the minimum. During this time more than 1,200 students distributed over 1,700 ration kits to the poor and needy. The aid of more than 3 crore was given by NMC from the CSR fund.
Many other initiatives like the cardiac ambulance, sanitization machines were also introduced by the NMC during my tenure. He said that the opposition has been accusing us unnecessarily and we have done all our work with the utmost amount of dedication and sincerity.
Lastly, he adviced the coming Mayor to have a good approach for the development work of the city and wished the new Mayor Dayashankar Tiwari the best of luck. He also wished all the citizens a very Happy New Year in advance.