On 23.12.2020 one Mr. Jugesh Gondane, 54years old, male Nagpur resident had alleged h/o Road Traffic Accident at around 10.30am near Manish Nagar Railway Crossing, Nagpur. He received First Aid treatment at Sanjivani Hospital Nagpur and then shifted to Orange City Hospital & Research Institute (a unit of Ravi Nair Hospitals Private Limited), Nagpur around 11.30am. He was admitted under care of Dr. Shailendra Anjankar, Neuro Surgeon & Dr. Rajesh Atal, Critical Care Physician. His investigations showed signs of Head injury with SAH Bilateral Fronto- Parieto- Temporal regions significantly causing mass effect with midline shift of 16-17 mm to left side. With due high risk guarded prognosis and relatives consent, as a life saving measure emergency Neuro-surgery was done same day. Treating doctors and intensivist explained to the family that he was brain dead and that he had no chances of recovery. Shri. Jugesh Gondane's wife Smt. Chhaya Gondane and their family members with a big heart decided to donate kidneys and eyes to the needy so that it could benefit some needy patients. Dr. Gondane- brother of patient & other relatives proactively came forward for organ donation. Dr. Shailendra Anjankar, Manjiri Damle- Counsellor, Smt. Veena Wathore- Nagpur ZTCC Coordinator counselled the relatives about Cadaveric Organ donation.
After performing all essential confirmatory tests at OCHRI as per laid down government's standard protocol by the team of government approved brain dead certification specialists namely Dr. Devayani Buche, Dr. Rajesh Atal and Dr. Shailendra Anjankar; he was certified as Brain Stem dead status.
Dr. S.J. Acharya- OCHRI Nephrologist & Transplant Advisor and Smt. Manjiri Damle- OCHRI Transplant Coordinator diligently completed all necessary formalities. ZTCC was duly informed, Smt. Veena Wathore, Coordinator-ZTCC provided all feasible assistance. Nagpur ZTCC reached out to recipients as per waiting list. Dr. Ninad Gawande- MLC Consultant completed all the requisite medico-legal formalities.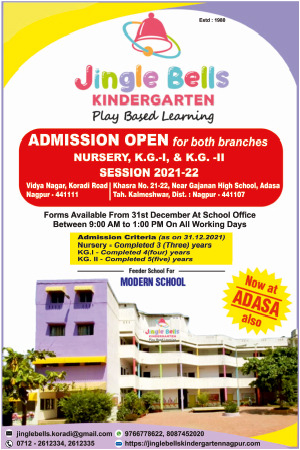 On 24.12.2020 early morning hours; kidneys were retrieved and immediately transplant surgery was done by OCHRI transplant team comprising Dr. Sandeep Deshmukh, Dr. Dhananjay Bokare, Dr. Rohit Gupta assisted by Dr. Kavita Dhurve and supported by Dr. S.J.Acharya. Dr. Smita Harkare, Dr. Neeta Deshpande and Dr. Anita Pande provided the anaesthesia services during the surgery.  Dr. Shailendra Mundhada conducted the cross matching of tissues in odd hours before the transplant surgery. Corneas were donated to Madhav Netra Pedhi.
This cadaveric kidney donation by Shri.Gondane brought new ray of life for four families as both the kidneys were given to two needy patients as per ZTCC waiting list and 2 corneas to 2 needy through Madhav Netra Pedhi.  One kidney was given to a 41-year-old male at OCHRI and the other kidney was transported Super Specialty Hospital, Nagpur.
Dr. Shailendra Anjankar informed that "According to the WHO only about 0.01 percent in India donate their organs after death, while in western countries around 70-80 percent of people pledge their organs. Proactive attitude is needed towards Cadaveric Organ donation. Timely counselling of relatives for organ donation in the event of brain death, adequate hospital infrastructure to maintain brain dead patients, matching & distribution of the organs and coordination amongst various stake holders is crucial for this noble task."
Police officials were duly informed and Team of Traffic Police officials coordinated the green corridor arrangement for early transport of organs from OCHRI Super Speciality Hospital.
Dr. Anup Marar, Director- OCHRI, said "This is a fine example of generosity, and a great human spirit. The family's gesture demonstrates that there is a latent desire in everyone to "make a difference". Organ donation is a gracious act; it reaffirms our faith in humanity. Organ should be recycled to save mankind."
Dr. Shivnarayan Acharya complimented OCHRI ORGAN DONATION TEAM led by Smt. Manjiri Damle and stated that "The emotional upheaval of death is the most difficult to overcome and in this condition accepting the notion of organ donation by the relatives is very difficult and should be saluted."
Dr. Akshay Burlawar, Dr. Roshan Jawlekar, Dr. Sheetal Chauhan & Dr. Mohit Gharpure – Intensivists, Dr. Mayur, Dr. Ankit, Dr. Palak Medical officers-ICU, SR. Jessy Abraham, Sr. Nisha Ashok, Sr. Preethy Joseph and Sr. Sindhu Rao along with dedicated nursing and paramedical staff of OCHRI Transplant unit worked hard supported the treating team.
A honour corridor was later on created for the noble soul while being taken to GMC for MLC formalities wherein all OCHRI Hospital tem led by Dr. Usha Nair- RNHPL Director paid their respects to departed soul by placing a wreath on behalf of Nagpur medical community and ZTCC.