Vidarbha Industries Industries (VIA) in association with Nagpur First jointly organised a Pharma Sector seminar was organized on theme of 'Building on the established base' – for Development of Pharmaceutical Eco-System in Nagpur and surrounding region for bringing investment to the region and creating Jobs.  Seminar was conducted during the 7th Annual Global Nagpur Summit with an idea to connect the world with Central India : The Heartland – using Nagpur as the Gateway.
At the outset the master of ceremony Aniket Jha, welcomed all the eminent industrialists & participants and said this pharma track has been organized to bring investment in the region & also the job opportunities for young graduates. We are constantly working to strengthen the ecosystem by bridging the gaps between organizations & individuals all across the globe for Nagpur and surrounding region's growth and development.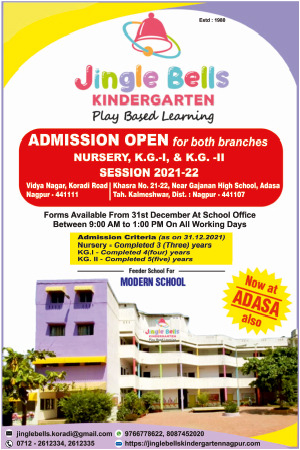 Dinesh Jain, Co-Founder & President of Nagpur First welcomed the eminent participants from all over the world. Past seven years we are taking our best efforts to make Nagpur a global destination. We have around 1500 Cr Industry in & around Nagpur in Pharma sector. We have here stalwarts of this sector present, who will share their information & views on what Nagpur has done in the Pharma sector and what are the Possibilities.
In the first session, success stories shared by eminent personalities by Dr Bharat Shrikhande, Sr President of Shree Baidyanath Ayurved Bhavan Ltd narrated that Shri Ram Narayan Sharma had started this organization in 1917 with Churnas, Watis, later on Lal Dantmanjan & Chyawanpras etc. further company expanded and established R&D units with lots of scientific validation of Ayurvedic medicines and supplements. They started another unit in Seoni MP and now are exporting to 30 countries, having obtained various Regulatory Certifications from various National and International agencies. Baidyanath has received various prestigious recognitions also have created opportunities for Jobs & ancillary industries. Now they are expanding in a big way to another location near Nagpur, just 60 Kms.
Ravleen Khurana, MD of Nitika Pharma Specialties Pvt Ltd said 30 years old company in the field of excipients manufacturing, which are the basic need of any formulation industry. Big companies look for high quality and few companies look for low-cost materials. Nitika Pharma has done lots of research & development and many companies appreciate the same. We are the only WHO GMP certified company in the country & our R & D center got approval from the Government of India as well. Now Nitika Pharma is coming up with a new unit in Butibori having 4000 MT capacity; that will be the world's largest facility at one location. Further, he said that he has exported his products to around 90 countries and working with almost all major companies in the world.
In the second session, Michael Rosen, MD of Rosen Bio Life Sciences Chicago having vast experience in the pharma sector & in the development of Science & technology parks in different parts of the world. Rosen described the two examples of Illinois Science and Technology Park and his current project – Science Park at Rosalind Franklin University of Medical Sciences. Such Science & Technology parks will be a great support to the Pharma industry also it will create numerous job opportunities. He also described his familiarity with India and has visited major cities of India such as Delhi, Mumbai, Bangalore, Hyderabad, etc. Further, he suggested that Nagpur should have a Science and technology park based on the PPP model. He has visited various technology parks around the globe and keen to support such initiatives in India.
Mr. Manish Bhatkar Founder & CEO of Red Lotus Pharmtech Pvt Ltd shared statics about Pharma landscape in & around Nagpur and said formulation industry have basic steps that are discover, develop, produce & market. This industry is heavily regulated and the government is taking various efforts that are driving force of this industry. Nagpur has got various strong factors and companies around Nagpur generates business of around Rs.1500 Cr per year. All major elements are available in the vicinity of Nagpur. Nagpur has a rich resource of Iron and iron-based molecules have huge demand. There is also a huge demand for medical devices from plentiful cotton available in the region, excipient made up from cottonseed oil. Tobacco is another strength of Vidarbha region out of which de-addiction products can be manufactured. There is an opportunity for vaccines, food supplements, products from poultry & poultry waste. These opportunities can be used by new entrepreneurs & established companies.  He also shared the success story of LUPIN in Nagpur.
CA Girish Deodhar, Moderator of the panel discussion for opportunities and challenges in Pharma sector in the region and also introduced eminent panelists Dr Anwar Daud Ltd,  Aneesh Taneja, & Suresh Rathi, on behalf of Nagpur First & Vidarbha Industries Association and he said VIA is more than 5-decade old organization of this region having more than 600 industry members & Nagpur first have come together for the development of the Pharma sector. Session was followed by questions to expert panelists about their achievements, Opportunities and Challenges for Pharma business in the region.
Anwar Daud, MD-ZIM Laboratories Ltd said that he co-founded this company in 1990, as a formulation industry they had a niche market and they were in need of semi-finished pharma products. He added that challenges are the same for everyone in this sector and one of the main difficulty is to identify the right partner for import & exports, now with the help of VIA and VDMA we can have connections all over the globe.  Pharma companies should utilize natural resources available locally such as agriculture produce, animal husbandry, Oils, soybean protein, phytochemicals are good options to go ahead with.
Aneesh Taneja, Director of Chemfield Cellulose said manufacturing is his area of work and now India also has become a good market for excipients. Investment in quality & integrity is the key factor in our success. Reinvestment in this segment is a good idea also in nutraceuticals & food supplements are good options. Further, he added that he may also explore the opportunity in the Ayurveda sector.
Suresh Rathi President of VIA said the Pharma sector is a very important segment in the economy of any country especially in a developing country like India. VIA has formed various groups and joined hands with Nagpur First & VDMA to the vibrant growth of the pharma sector in Nagpur/Vidarbha. All basic ingredients required for setting up a plant can be provided, also the government is providing all kinds of support. An ample amount of land is available in this region, infrastructure is available here, and also having international connections, an individual can avail numerous benefits by investing into this region & we as VIA can provide all kinds of handholding for setting up your business over here. He congratulated all the speakers for sharing their knowledge & expertise.
Concluding remarks & vote of thanks were given by Dinesh Jain. He highlighted the various speakers talked and said that Pharma, Biotech and Medical Devices manufacturing are another important sector that will bloom in Nagpur and Central India just like IT industry has in last 10 years. This will not only bring economic jobs, but also build a lot of ancillary units and create lots of jobs in Skilled, Semi-skilled and unskilled people. Further he thanked all the speakers, sponsors, partners, the audience and all the people who worked for the seminar's success.