Rohan, Ritesh, and Praveen who work as delivery boys for various food apps said, "After a hard day's work we often come to this stop and spend some quality time over here at the Bajaj Nagar Bus Stand. We come here as we know that no one comes here to catch a bus and no bus stops here. This bus stop is just here for the sake of it".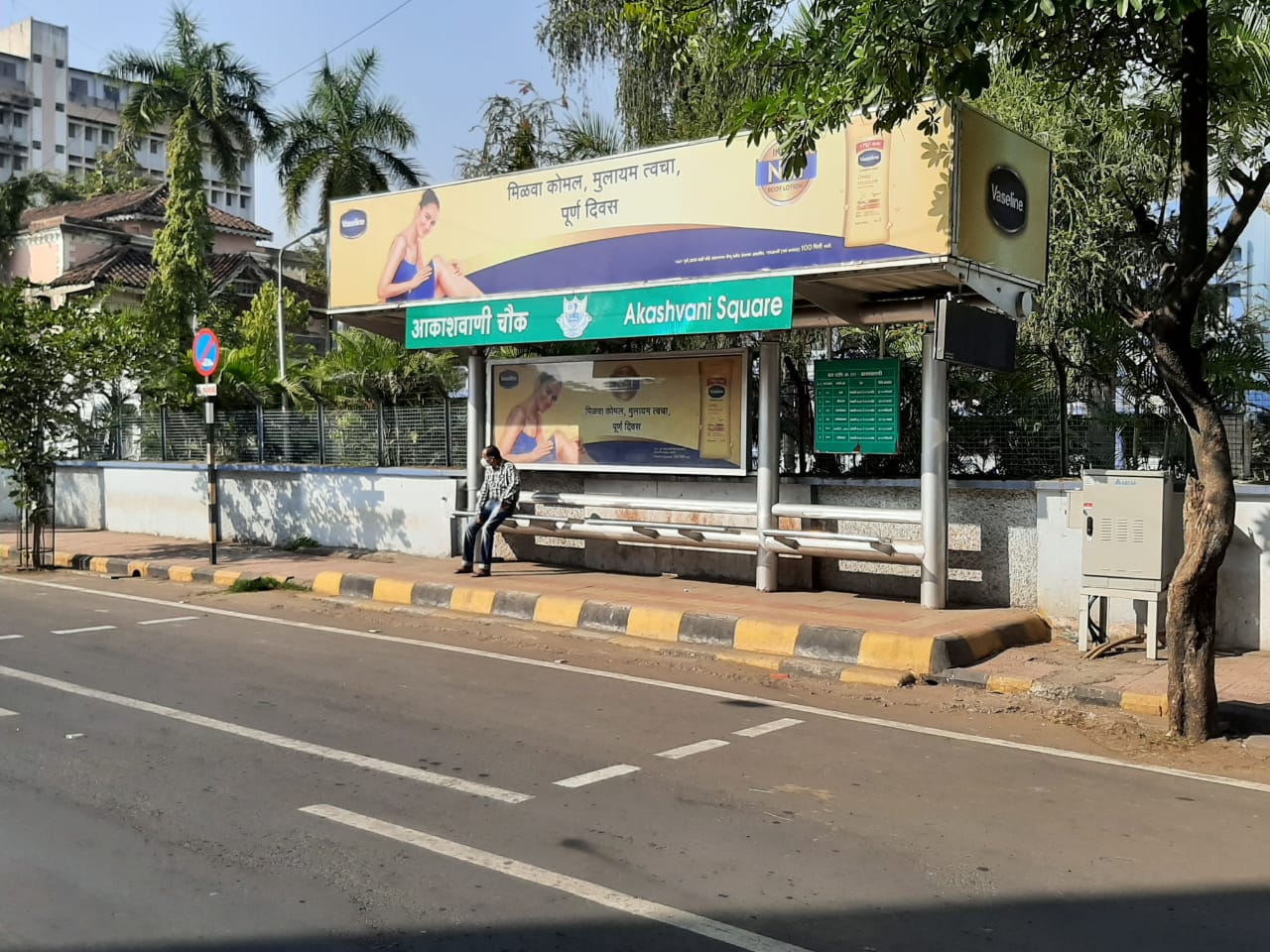 Similarly, is the case of Akashwani Bus Stop. More than six buses went pass the stop but none of them stop. If we look at the condition of bus stop here it looks like for ages no one has come here to catch a bus.
If we walk on the roads of Dhantoli very carefully then we can notice that there is a bus stop right on the main road. But it's really hard to tell that as the bus stop is full of hawkers around it. People are sitting there not to catch buses but just to chit chat.
Another such bus stop is near the Gorakshan Sabha called the 'The Hitavada' bus stop. This is another such example where the bus stop is out there as just a mere showpiece.
All these bus stops are the places where the buses of the city never stops and no one waits in these stops just to catch buses.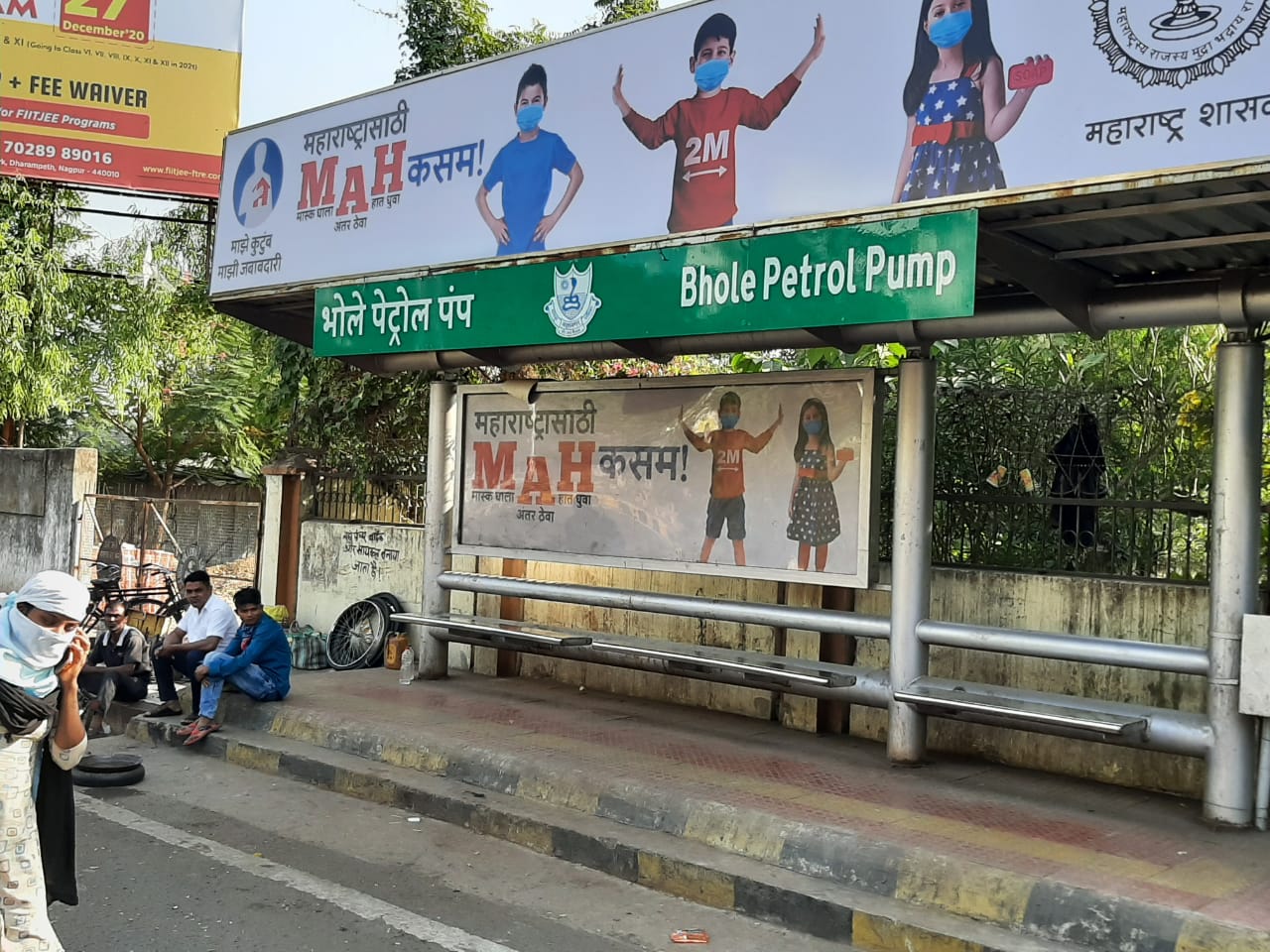 This shows how the NMC has not pre-planned at all before constructing these stops, how they have misused the funds available to them and spent on things which aren't required unnecessarily.