The dream run of Shiva Iyer continued as the in-form youngster captured yet another crown with triumph in the Dr Panjabrao Deshmukh State-level online rapid chess tournament which concluded here on Sunday.
The two-day tourney was organised by the Dhanwate National College in association with the Nagpur District Chess Association on the occasion of the birth anniversary of Panjabrao Deshmukh.
Shiva maintained his unbeaten streak and returned with maximum eight points to clinch the crown. In the eighth and last round, Shiva, playing with black pieces, outwitted Priyanshu Patil.
Siddhant Gawai defeated Aryan Deogade to claim the runner-up spot with seven points to his credit.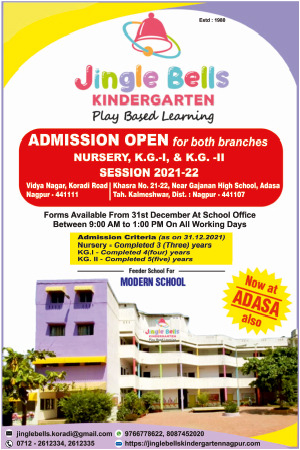 Dishank Bajaj was held to a draw by Nilay Kulkarni on the second board. With 6.5 points under his belt, Dishank finished third.
The two-day meet was conducted through the platform of 'Lichess.org'. The eight-round tournament, which started at 6 pm on Saturday, was conducted online under the supervision of FA Umesh Panbude.
The total prize money was Rs 10,000. Only the players of Maharashtra state were eligible to participate. IA Pravin Pantawne, FA Umesh Panbude and Devendra Wankhade, head of department of physical education and sports, DNC coordinated the tourney.
Results (Round 8)
Priyanshu Patil (6) lost to Shiva Iyer (8), Dishank Bajaj (6.5) drew with Nilay Kulkarni (5.5), Siddhant Gawai (7) bt Aryan Deogade (6), Sanskar Gaigore (5) lost to Aditya Bodkhe (6), Bhavik Chaudhary (5) lost to Sooraj Jaiswal (6), Nihaan Pohane (6) bt Krupal Wanjari (5), TS Patil (0) lost to Sumedha Ramteke (6), Saksham Singh (6) bt Aastha Turankar (5), Sagar Karankar (5) bt Sai Tarkar (4), Vallabh Bhake (0) lost to Yash Waghmare (5).
Final standings
Shiva Iyer (8 points), 2. Siddhant Gawai (7 points), 3. Dishank Bajaj (6.5 points).