Sadhavi  Kanakprabha, leading 'Terapanthi' sadhavi samaj was accorded a warm welcome, on her arrival at Tulsi City, Buttibori. Members of Shravak Samaj were shouting slogans to welcome Sadhaviji, cheerful faces of ladies, gents and childrens were enlightened to take blessings of Sadhavi Kanakprabhaji. They all lined up in a disciplined manner to take blessings of devoted Sadhaviji.
Terapanth Sabha President Sunil Chhajed, Terapanth  Youth Council President Mahendra Anchaliya and Women wing President d Bharti Babel were seen standing in a very devoted manner to welcome Sadhaviji. Melodious welcome song by the ladies team made the atmosphere scared and devotional.
Sadhavi was given a momento showcasing important incidents of her life. Premlata Sethiya, Women  Past President explained in brief the journey of Terapanthiya Samaj in city.
The programme was graced by dignitaries like Rajendra Vaid, Mahavir Kotecha, Dilip Raka, Subash Kotecha.
All the diginataries appreciated the discipline of Terapanthi Samaj.
Sadhavi Kanakprabha in her address highlighted the importance of non violence, tolerance and sacrifice. She also emphasized on the principle's of  Jainism which was important for all in the journey of life. Sayamlataji along with four other sadhavis took blessigs along with Pragyalataji. Surajmal Nahata read a welcome poem. Shantidevi Chhajed and Sneha Chhajed were greated all expressed gratituted to host such memorable event.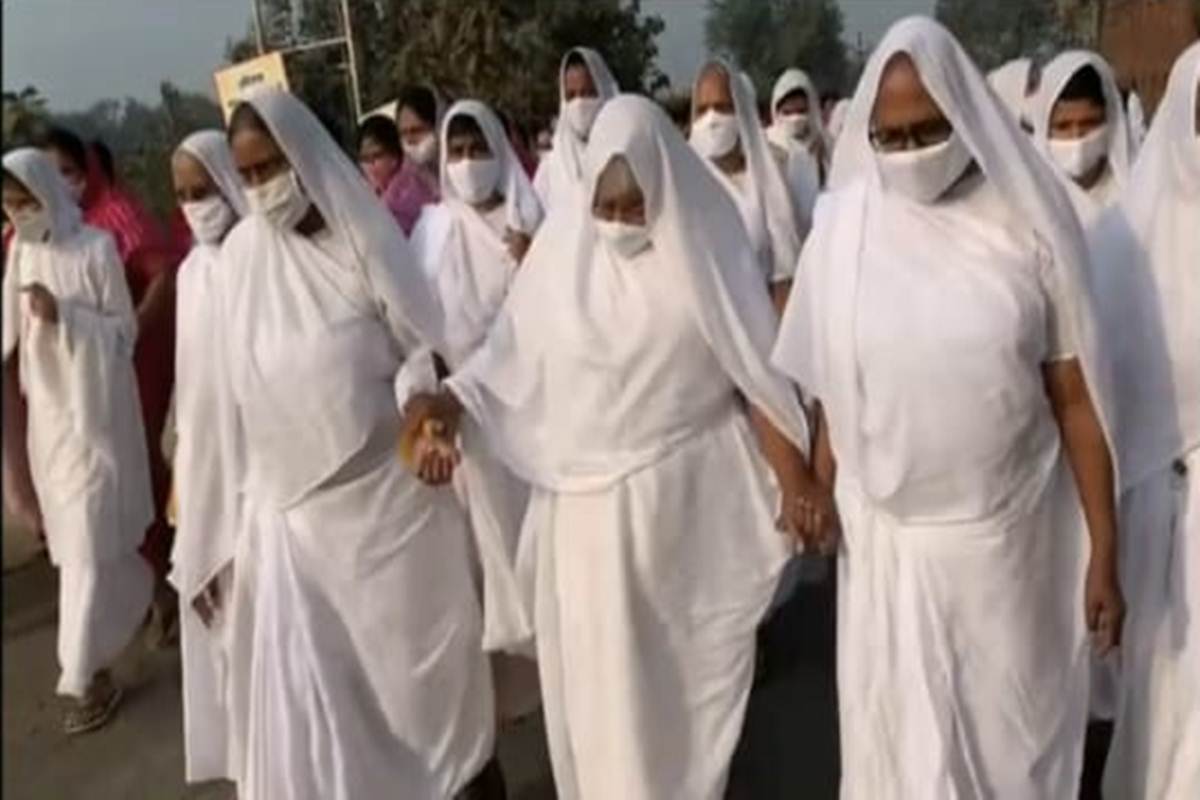 Secretary of Terapanthi Samaj Rakesh Dhadeva proposed the vote of thanks, while the prgramme was gracefully compared by Sanjay Pugliya.