As rightly said, necessity is the mother of all inventions, city IT youth comes up with a noble project to help the people of city enjoy the festival of kite by delivering it at their door step. Â To avoid rush In the market and one can enjoy the festival following the Covid-19 SOP.
CBAT a e-commerce company started by Manthan Admane, Computer Engineer and founder, Agrim Agrawal, Mechanical Engineer, co-founder, Mansi  Admane, Digital Marketer,   Aniket Tinkhede, Creative Photographer , Raju Admane, Operations Head, Anurag Patil, Management Head, Bhuvish Mehta, Social Operations Head and Sarvesh Kinariwala, Purchasing Manager.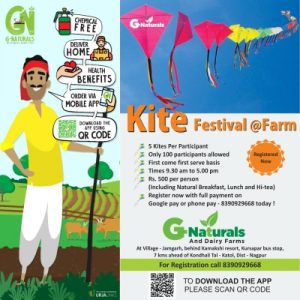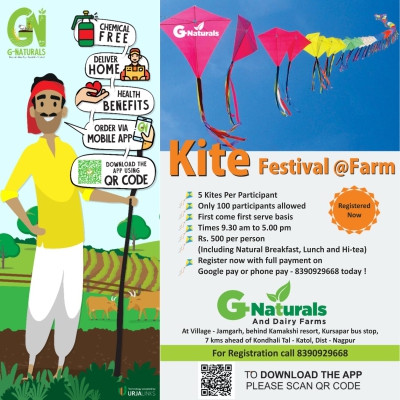 "The project was started with a vision to fortify fun of the festival of Uttarayan  (Sankrant) amidst COVID negativities. 2020 being a rough year, the project not only equips small scale kite producers with benefits of e-commerce but also plans on distributing free kites and positive vibes to Anathashrams  kids, police stations and hospitals- thanking the warriors for their against COVID efforts," said Mansi Admane one of the team member while talking to The Live Nagpur.
She added that the kites are sourced directly from a small family of two members, husband and wife, who produces kites 12 months all around the year. This being their main source of income, our company CBAT plans on keeping the patang e-commerce website (www.patang.cbat.in) active throughout with them having the monopoly over the operations.
The website has allowed the kite producers to gain on more customers by reaching to larger customer-base without the ruckus of setting multiple shops in different locations. Buyers are benefitted by having an expansive range of kite choices without having to take the onus task travelling back and forth for shopping. With more than 1000 unique visitors daily, the website has certainly been successful in filling some gaps in the COVID markets, along with ensuring social distancing and safety norms, proudly summed Sarvesh Kinariwala.