On the occasion of Makar Sankranti, the civic authorities of orange city have closed Sadar fly over, Manish nagar and buldi fly over to prevent manja-related accidents.
During the Makar Sankranti, two wheeler riders often get injured due to the dangling manjas. At the same the city roads are also witness traffic jams because the kite flying and youngsters run to catch a kite in middle of the busy road.
And the nylon manja used for kite flying which has also aggravated the problem and turned to be fatal for bike riders as well as birds.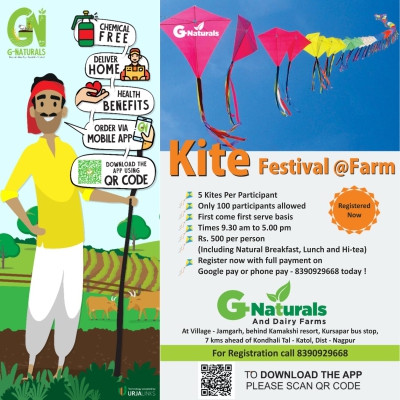 Despite the ban, the rise of the nylon manja is on rise. Recently, a 22 year old boy Pranay Thackeray lost his life due to nylon manjha, many citizens have demanded NMC to take strict against the violaters.
Taking congnisance of the matter, the cops have been directed to take strict action against the kite fliers ignoring the safety of citizens. And action will be taken against those who found flouting rules.