Sonzari community which are less number in city, basically involved in rag picking and known to extract gold from dust. Though the Sonzaris are less educated, but are highly culturled, Sonzari has created their identity as best Govindas, making human pyramid during Janmastami festival throughout the region, has a unique way of celebrating Makar Sankranti too.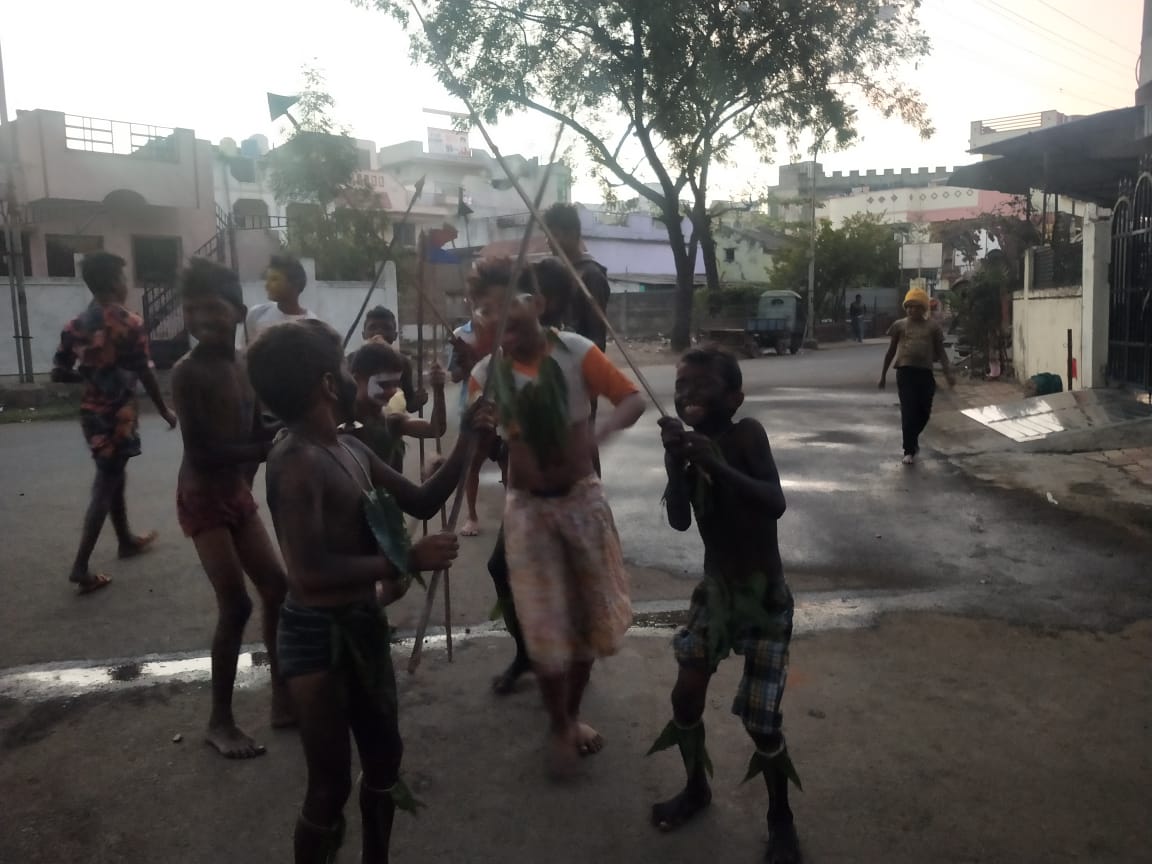 The small colony located behind the Sakkardara Fire Station, in the South part of the city called as Sonzari Nagar (Dera in their language) celebrates each festival in their own way. Akahadi Puja, (Guru Pornima), falling  in the month of August. Navratri, Pola are the festival celebrated by them. But Sankranti, is celebrated by the Sonzari in a unique way.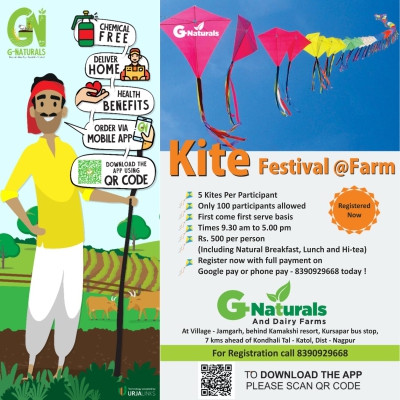 Right from the wee hours  of Sankranti, the  Dera is viberating with music and drum beats. Small children in the group of five to ten, aged between six years to fifteen years dressed as Adivasis, are seen dancing. Shouting slogans, 'Sher Op Sher,Handi Gura Fod, Mai Kuda Mar'.
Ramesh Devaji Behare, President of the Sonzari Community while talking to The Live Nagpur, said, "It's a age long tradition followed by our community. While I was young we were also part of the dancing troup." He added that the meaning of the slogan was to call God to take away all diseases from the Dera. Young children participating in the dance are believed to be healthy throughout the year. People gives these young dancing troop food grains and money."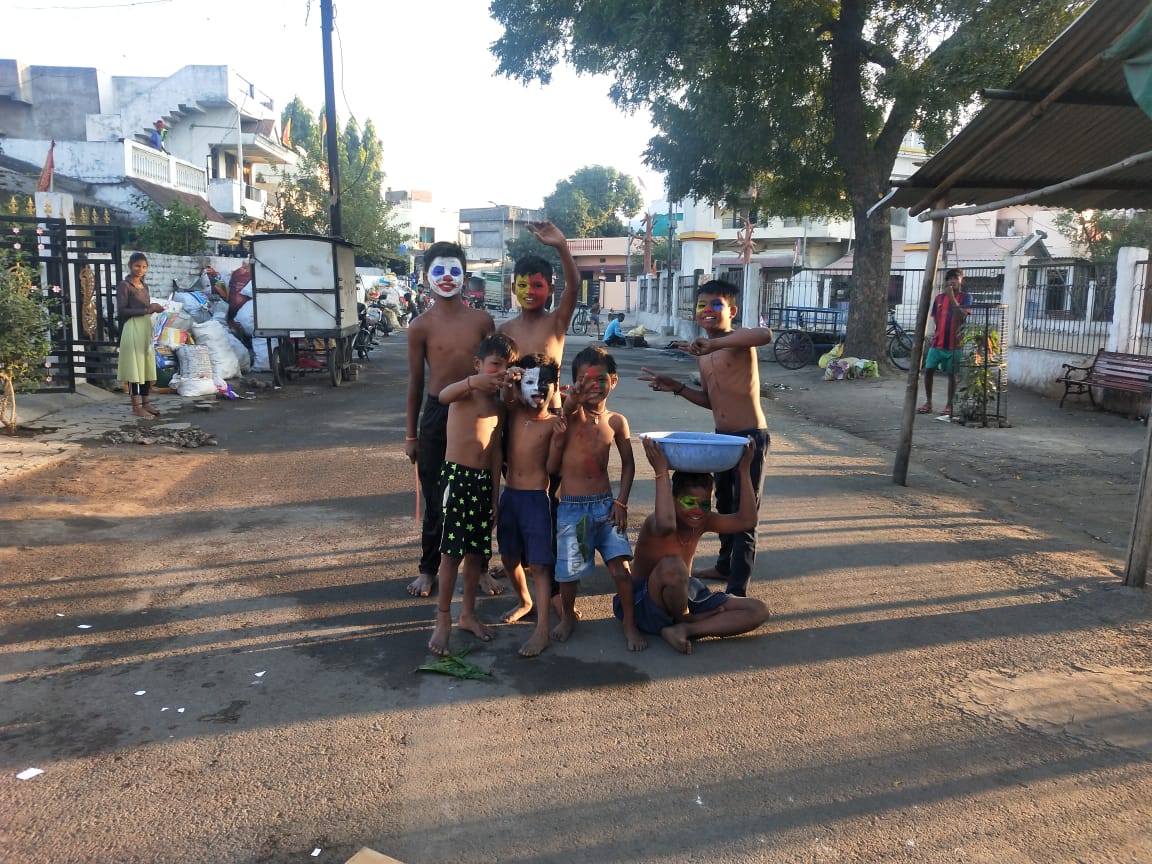 Ashok Patre, one of the senior member of the Sonzari Community added that Sankrati means transmigration of the Sun from one Rāshi ( zodiac sing as per  Indian astronomy) to the next. "The year should be good for all, regarding health, prosperity and growth. The children from what they have collected from dancing gathers and make meal for themselves and also do the Pooja of the God."
Patre added that previously the community was leaving in tents and spread among many Deras far away from each other on river side. "Festival time we used to come together and enjoy the festival in our own way, with the change of time as people are now shifted to their permanent residence, but the tradition is followed every year with the same enthusiasm," Patre summed.