On the occasion of birth centenary of first deputy Chief Minister of Maharashtra and founder President of Yugantar Education Society Late Nasikrao alias Balasaheb Tirpude, an award for social awareness will be given to famous singer and social worker from Mandla district of Madhya Pradesh Shyam Bairagi, in a programme organized by Late Balasaheb Tirpude Birth Centenary Committee, informed Dr Swati Dharmadikari,Principle Tirpude College of Social Work in a press conference on Thursday.
She added that considering stint of Late Balasaeb in varied fields, renowned anchor, journalist and writer Punyaprasun Bajpayee was honoured in the previous year with Journalism award.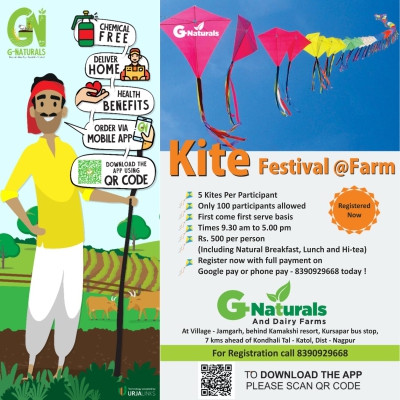 Throughout different parts in the country, people's day starts with the song 'Gadivaala aaya ghar se kachra nikal', a popular among masses and especially children. Shyam Bairagi, a teacher by profession and social worker has penned and sang this song. Shyam Baigari will be honoured with honoured with 'Late Balasaheb Tirpude Birth Centenary Committee.
The award comprises Rs 1 lakh cash and silver memento. This programme will be held at 10 am at the premises of Tirpude college. Rajkumar Tirpude, President of Yugantar Education Society will preside over. The organizing committee has appealed people to attend the event. Also present at the press conference were Ganesh Gaurkhede, Baba (Jayant) Kombade and Parag Bomatkar.