A Patrol boat was deployed on pilot basis in Futala Lake, on Friday. Gradually, the Government plans to deploy patrol boats in lakes on the lines of boats patrolling in sea.
Once the project at Futala Lake is successful, patrol boats will be deployed in all ex Malgujari tanks in Maharashtra, said Sunil Kedar, Animal Husbandry, Fisheries and Dairy Development Minister who was the chief guest for the small function held at Futala Lake.
According to Kedar, patrolling through boats in the lakes would curb illegal fishing. "Contracts for fishing are awarded to fishermen's cooperative societies in the State in case of freshwater lakes.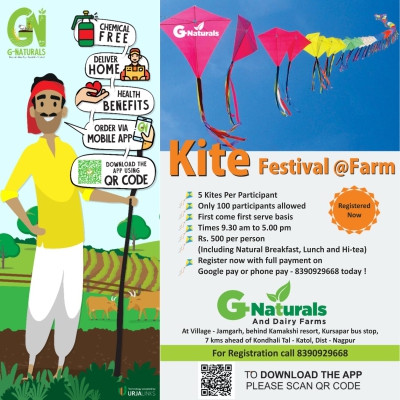 However, there are incidents of illegal fishing. To prevent illegal fishing, patrolling by boats will help," said Kedar, while speaking on this occasion. Besides, the patrol boats will be useful in conservation of fish and also, tackling infection in fish.
Further, boats will be useful in implementation of cage culture. Kedar hinted at deploying similar patrol boats in lakes in rural areas too.
Kedar took a ride in the boat with Vikas Thakre, Congress MLA from West Nagpur; Anil Wadpalliwar; Prakash Lonare, President of Panchsheel
Matsyavyawasay Sahakari Sanstha; Swapnil Likhar, President of Zilla Mazdoor Sangh; Deepak Chavan, corporator Kamalesh Chaudhari, Shailendra Awasthi, Mukesh Chaudhary, Raja Gopale.