As many as 127 gram panchayats of the district will go to polls today. The voting will be held in 458 polling booths. As many as 3015 candidates are in the fray.
In 130 proposed gram panchayats, the elections of Sonpur (Kalmehwar) and Jatamkhora (Saoner) gram panchayats have been held uncontested and the election of Deoli Kalal (Kuhi) has been postponed.
The counting will be held at tehsil level on January 18 from 10 am. The result will be declared at the same place.
For this elections, 1455 polling officers and employees have been appointed at 485 polling stations in 13 tehsils. It comprises one head of each polling station and polling officer.
Polling will be held in 411 Prabhags out of 431 of 127 gram panchayats. Out of 1196 seats, direct vot ing will be held on 1086 seats. Notification was issued on December 11, 2020 for this election. Election program was announced in 13 tehsils through Tehsildar.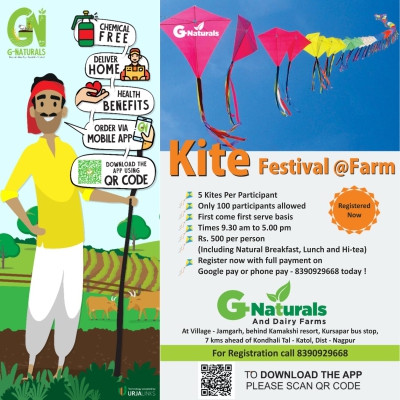 According to this, polling will be held from 7.30 am to 5.30 pm on January 15.
Voting will be held for 23 seats in 9 Prabhags of 3 gram panchayats of Katol tehsil. Voting will be held for 133 seats in 54 Prabhags out of 55 of 17 gram panchayats of Narkhed tehsil. Voting will be held for 96 seats in 38 Prabhags of 11 gram panchayats of Saoner tehsil.