The world's biggest COVID-19 vaccination drive has commenced in India today.
Prime Minister Narendra Modi, launched India's mega COVID-19 vaccination drive via video conference where he said that it is important to take two doses of vaccine ad must follow COVID-19 guidelines even after getting vaccinated.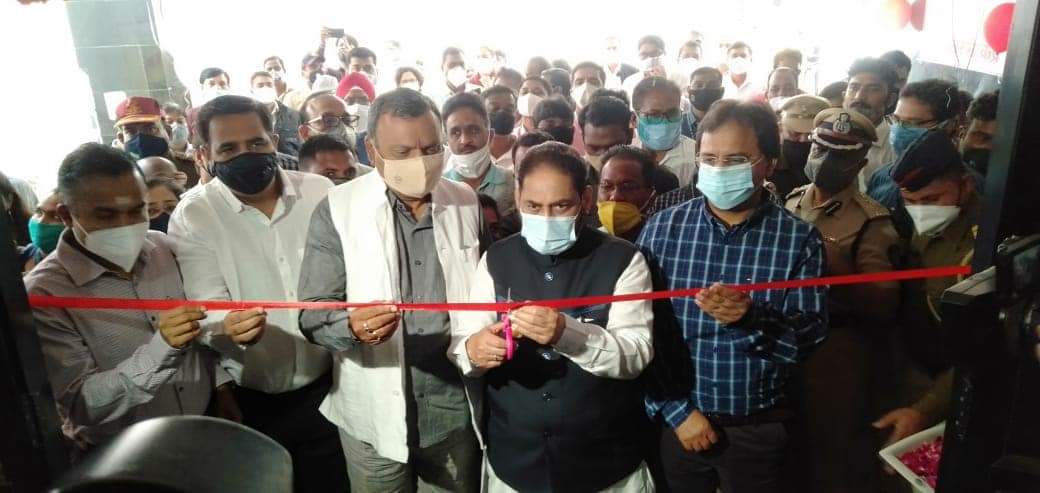 COVID-19 vaccination drive begins at 12 centres in Nagpur district. Guardian Minister Dr Nitin Raut along with Mayor Dayashnakar Tiwari, NMC chief Radhakrishnan B, Divisional Commissioner Sanjay Kumar, Commissioner of Police Amitesh Kumar inaugurated the drive at NMC's Pachpaoli centre.
Dr Dipankar Bhivgade, Zonal Medical Officer was the first one to receive the vaccination shot at Pachpaoli centre.
After this, Chief Medical Officer Dr. Sangeeta Balkote-Khandait, Medical Officer, Netaji Subhash Chandra Bose Civil Primary Health Center Manjusha Vivekananda Mathapati, Maternal, and Child Welfare Medical Officer Vaishali Mohkar administered the vaccine.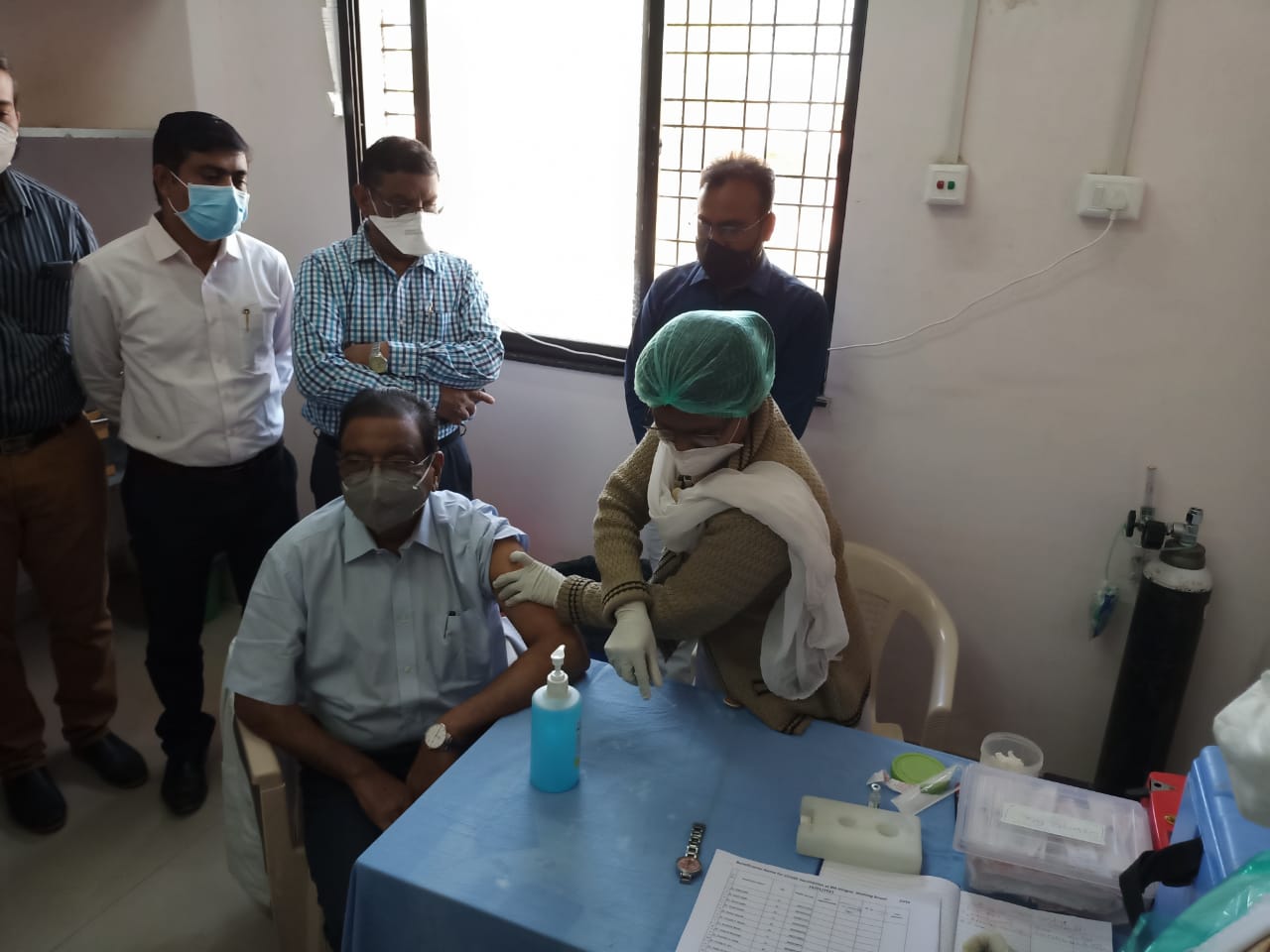 The superintendent of Shalinitai Meghe Hospital at Hingana Rural Hospital, Dr. Dilip Gode administered the Covishield vaccine.
All were kept in the observation room for half an hour after the vaccination. They were instructed to contact the medical officer of the concerned hospital or call the toll free number 108 in case of any problem at home.
After the vaccination, Dr. Dipankar Bhivagade said "that the experience of getting vaccinated was pleasant. There was no discomfort after vaccination. There is no risk in getting vaccinated and those who have registered should get vaccinated without any fear".
Dr. Vaishali Mohkar said, "I did not have any problem after vaccination. This vaccine is useful to prevent covid. Even after vaccination, the instructions regarding covid should be followed. Vaccination will definitely boost confidence".
Dr. Manjusha Mathapati said that "0.5 ml of the vaccine has no adverse effect. Don't believe the rumors on social media. As Corona Warriors, we are calling for the vaccine to be safe and vaccinated".
10,000 people will be vaccinated in two phases. Vaccination has begun from 5 centers on Saturday morning in Nagpur. These centers include Government Medical College and Hospital, Indira Gandhi Government Medical College and Hospital, Daga Hospital, AIIMS, and NMC's Pachpaoli Maternity Hospital.
A dose of 0.5ml vaccine was given to the health workers who are registered in the mega vaccination drive.
Officials have deployed two teams comprising of 5 members each. About 100 people will be vaccinated each day, who are registered on the database.
State Energy Minister and District Guardian Minister Dr. Nitin Raut said vaccination was launched across the state today. Vaccination is being carried out at five centers in Nagpur city. Each center will be vaccinated four days a week and 100 people will be vaccinated every day. The entire system is ready and we will be in touch with every person vaccinated. He informed that the second dose will be given after 28 days.
Mayor Dayashankar Tiwari said that The city had been affected by Covid infection for over a year. During this period, the officers and employees of the health service risked their lives to serve the patients. After a year of waiting, the vaccine has been available in India and we are proud that the vaccination campaign is launching today. Today is a happy day and I congratulate all the officers and employees who participated in this campaign.