In one of its unique way, a Pune restaurateur is driving food and motorbike lovers crazy to make their New Year exciting and fun.
On Jan. 1, Atul Waikar, a young owner of Shivraj Hotel situated at the Old Mumbai Pune Highway threw a challenge that dragged everyone's attention putting them in disbelief and deep thinking.
The 30-year-old owner who is himself a bike aficionado came up with a crazy idea to attract foodies and bike lovers.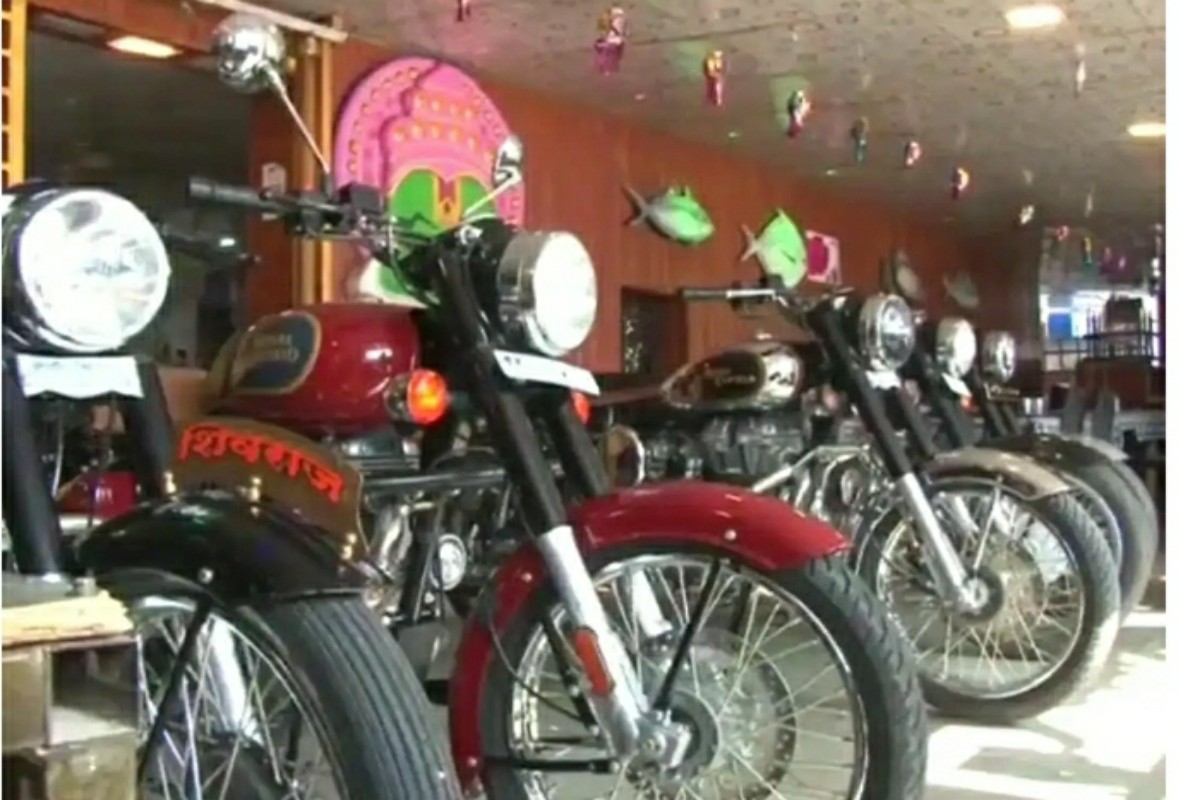 Five brand new, Royal Enfield Bullet bikes – each costing around Rs.1.70 lakhs – were up on the firing line outside the eatery, with a poster proclaiming the 'Bullet Thali' challenge, grabbing eyeballs.
"The challenge is simple. If you want to win a free Royal Enfield Bullet bike, then gulp down my yummy non-vegetarian 'Bullet Thali' in 60 minutes challenge," said Waikar.
Adding some spice to the challenge, Waikar said that the "Bullet Thali" is not for the weak-tummies, as the challenge is to begin 2021 with a bang on start after a dull 2020.
It is a massive platter with 16 starters and main dishes comprising a mouth-watering gourmet of fried surmai, pomfret, chicken in tandoori and masala, dry and grey mutton, prawn biryani, kebabs, several salads and other accompaniments – all whipped up by a battery of over 48 cooks.
Till now many came, saw, and ordered the 'Bullet Thali' but were knocked down the table half-way but we are open for more die-hard food lovers, Waikar said.
So foodies, what are you waiting for? brace up yourself and go up for the "Bullet Thali" challenge. That Bullet is waiting for you.