Financial Year 2020-21 has been so far an extremely painful year; not only for the taxpayers, but also for government exchequer. Every revenue department and all individuals have some way or the other experienced financial struggle during this ongoing pandemic. And such struggling times require some new solutions or remedies to pass on some relief to the taxpayers.
President Shrawankumar Malu and Secretary Tejinder Singh Renu of Vidarbha Taxpayers Association (VTA) expect that Union Finance Minister Nirmala Sitharaman will offer union budget 2021-22 taking into consideration all such aspects of Covid related stress and budget allocations more towards health sector.
Shrawankumar Malu said that this pandemic has diverted our attention towards our poor health infrastructure, so I strongly believe that this coming budget should have more allocations for improvisation of our public health infrastructure. Likewise increased allocation in the education sector wherein we have observed that due to Covid restrictions majority of our students have left behind as compared to their required pace of studies. So digital requirements need to be upgraded to tackle time ahead as complete vaccination will take may be more than a year for a viral safe environment.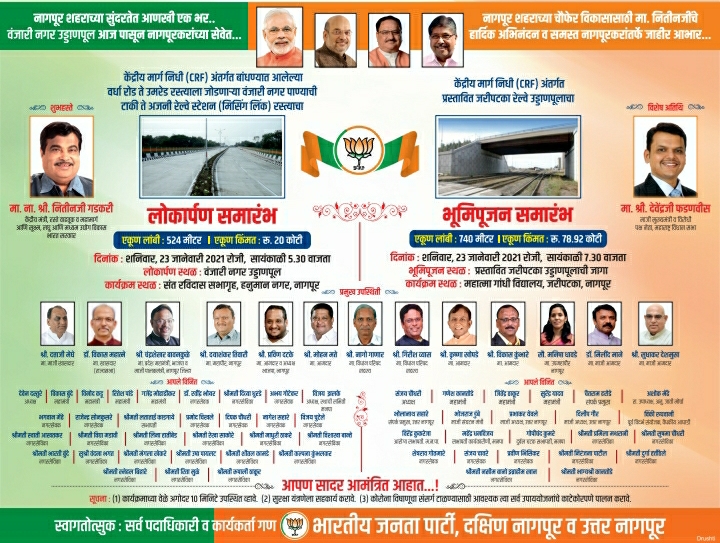 Tejinder Singh Renu, secretary VTA requested that due to this pandemic, many citizens have incurred huge sums on hospitals and health related expenditures, which has majorly impacted their budget. Hence it's recommended that such covid related expenditures are allowed as tax deductions in the coming budget.
VTA also expects that threshold limit of direct tax is increased from existing Rs.2.5 lakhs to Rs.3.5 lakhs; likewise tax slabs from threshold limit to Rs. 7.5 lakhs is 5%, while Rs.7.5 lakhs to Rs.10 lakhs is 10%, Rs.10-15 lakhs is 15%, Rs.15-20 Lakhs is 20% and income above Rs.20 lakhs is taxed at 30%.
Admittedly this budget is an equal challenge for the central government too considering the global slowdown compiled by ongoing pandemic; however VTA believes that centre is well aware of the situation and accordingly, appropriate assistance is wholeheartedly expected.