Maha Metro's unique initiative 'Celebration on Wheels' for the citizens is getting a huge response. Under this programme, on the occasion of Happy Teachers Club, Zilla Parishad Shikshika Vargani Makar Sankrati, a program of Haldi Kunku was celebrated between Aqua Line Corridor (Sitabardi Interchange to Lokmanya Nagar Station) and Orange Line Corridor (Sitabardi Interchange to Khapri Metro Station). All the women wore costumes and feta on their heads.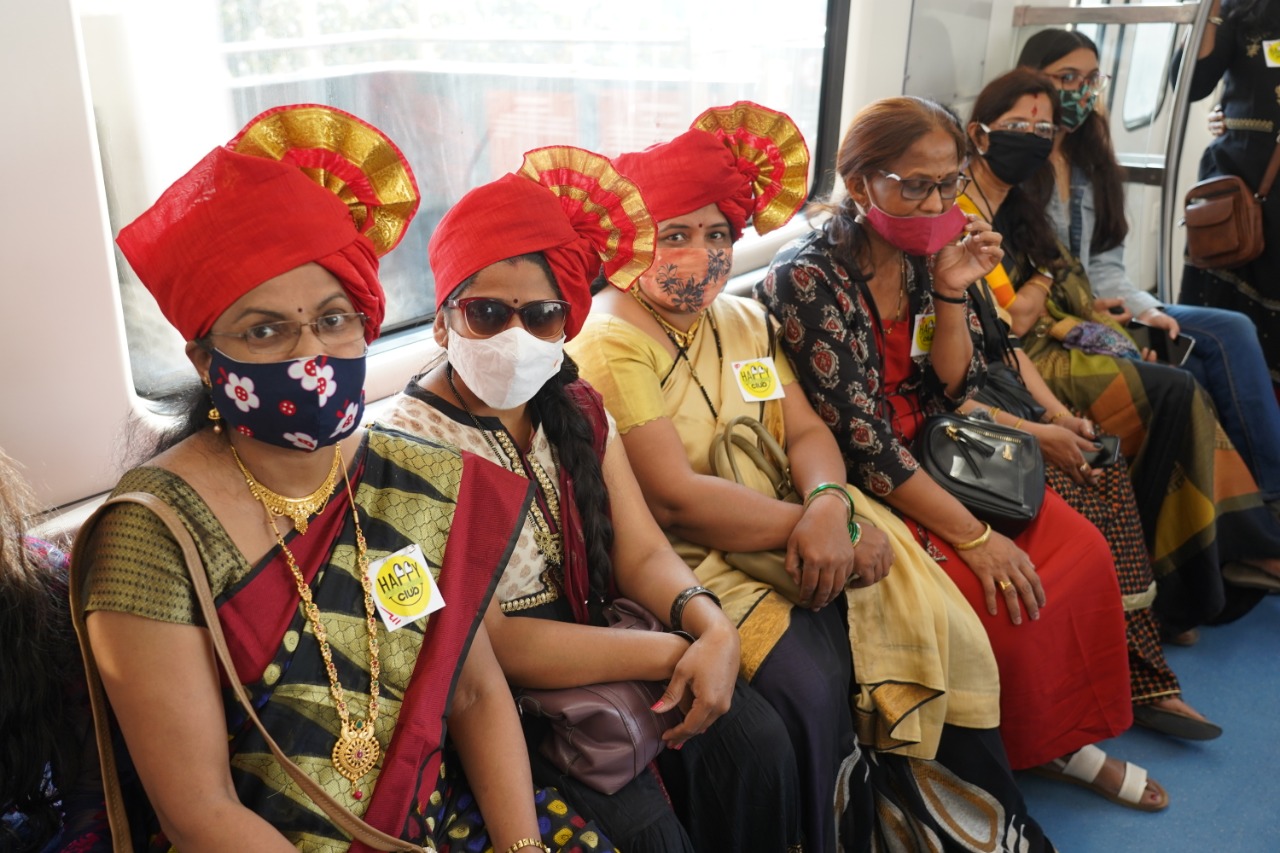 Speaking on this occasion Assistant Teacher Zilla Parishad School said, "We are thankful to the administration for making Metro available to us with the amazing programme "Celebration on Wheels" From the construction of the metro to the actual metro journey we have experienced today, which is unforgettable. We are proud to have a metro in our city. We can reach our destination in less time by Metro. Maximum number of citizens as well as students should travel by Metro.
Zilla Parishad School, Besa Assistant Teacher, said that today, under this program of Haldi Kunku around 110 women are traveling by Metro. There is cleanliness inside the metro station and train and metro staff provide guidance from time to time.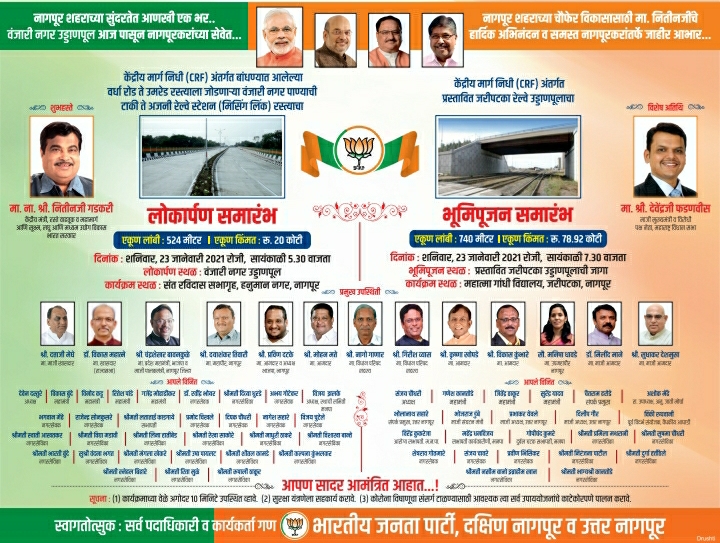 Nagpur Metro is the pride of the city and this pride should remain the same. Nagpur Metro is affordable to all. We thank the Metro administration for celebrating today's women's event with great joy.
This unique idea by Maha Metro 'Celebration on Wheels' plan for the citizens has attracted many citizens to celebrate birthdays, pre-vending shoots, wedding anniversaries and other events for just Rs 3,050.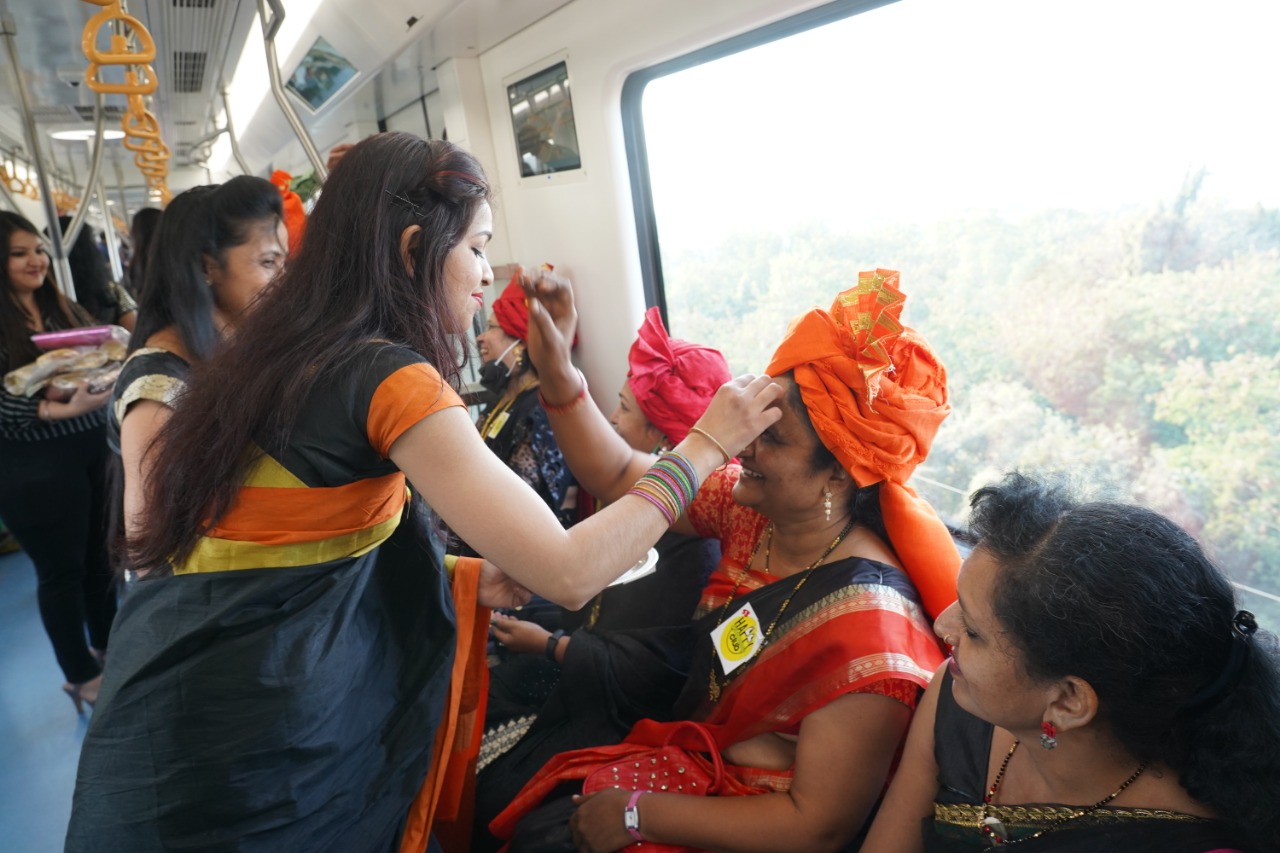 At present on the backdrop of COVID-19 pandemic, a maximum of 150 people can be invited in 3 coach metro and only Rs. 3,000 will have to be paid and Rs. 2,000 per hour will have to be paid for extra time in which the metro coach will be decorated attractively.
Under the unique scheme 'Celebration on Wheels', various events can now be celebrated in Metro trains. So far the programme has received huge response from the citizens. The scheme is open to all and citizens as well as event organizers can take advantage of it and can also make pre bookings for the show.