Maha Metro broke all previous records to establish a new ridership benchmark today on 26th January 2021 – Republic Day. The accumulated ridership on both the lines – Orange and Aqua – was record-breaking and historic till the filing of this report at 6 pm was a huge 55,000(Approx.). The ridership is galloping and is likely to touch 60,000 mark by the end of the services at the end of the day.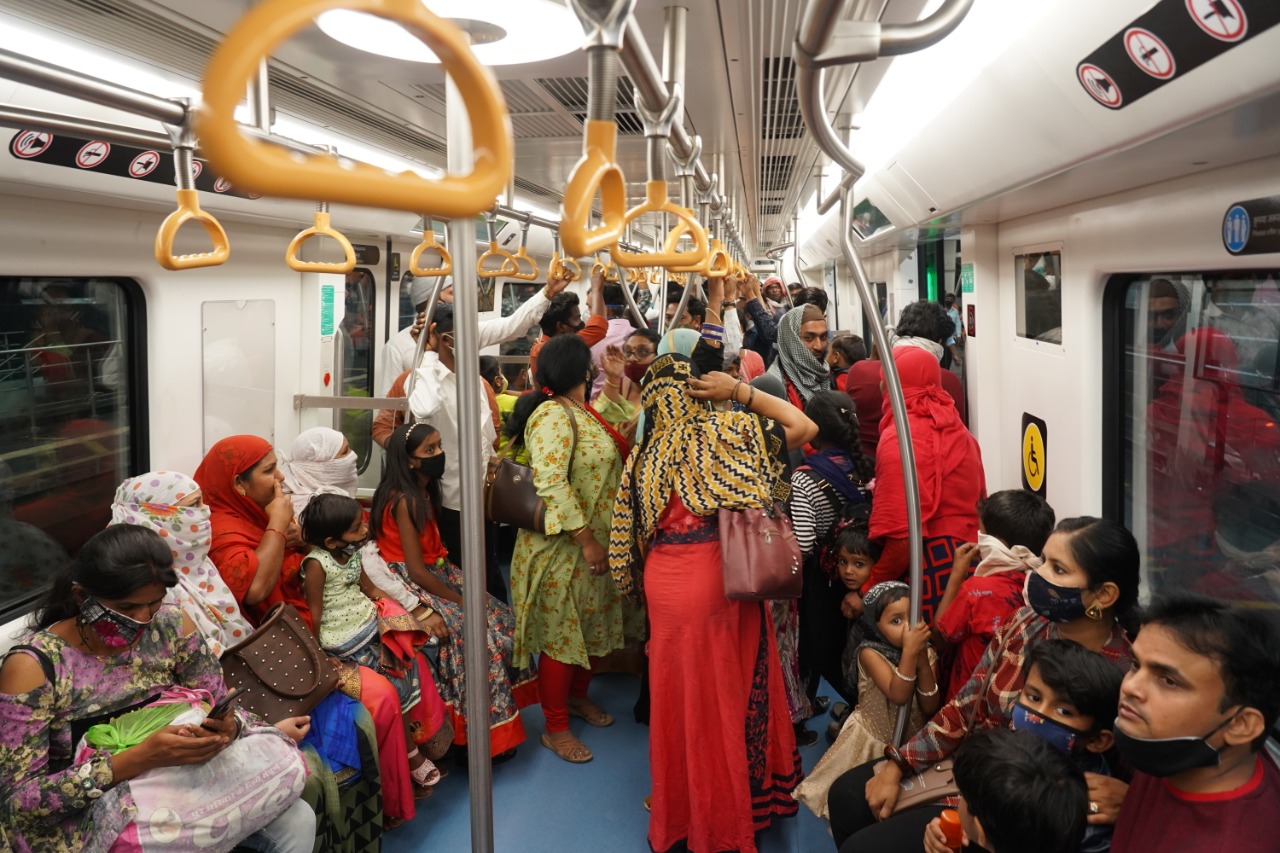 The previous best ridership figures reached by Maha Metro was on 27 December last year, when Maha Metro had locked in ridership figures of 22,123. With these figures today.Maha Metro has overtaken many other Metro services in terms of ridership.
In fact, long and serpentine queues were witnessed at Metro Stations, especially Sitabuldi Interchange and commuters had lined up to buy tickets for Metro Ride. The concourse, platform all witnessed great rush as Nagpurians rushed to Metro Stations for a ride on Republic Day. Said, Surbhi Dhomne, "I have never witnessed such a gathering before. This is very encouraging and would go a long way in boosting Maha Metro ridership."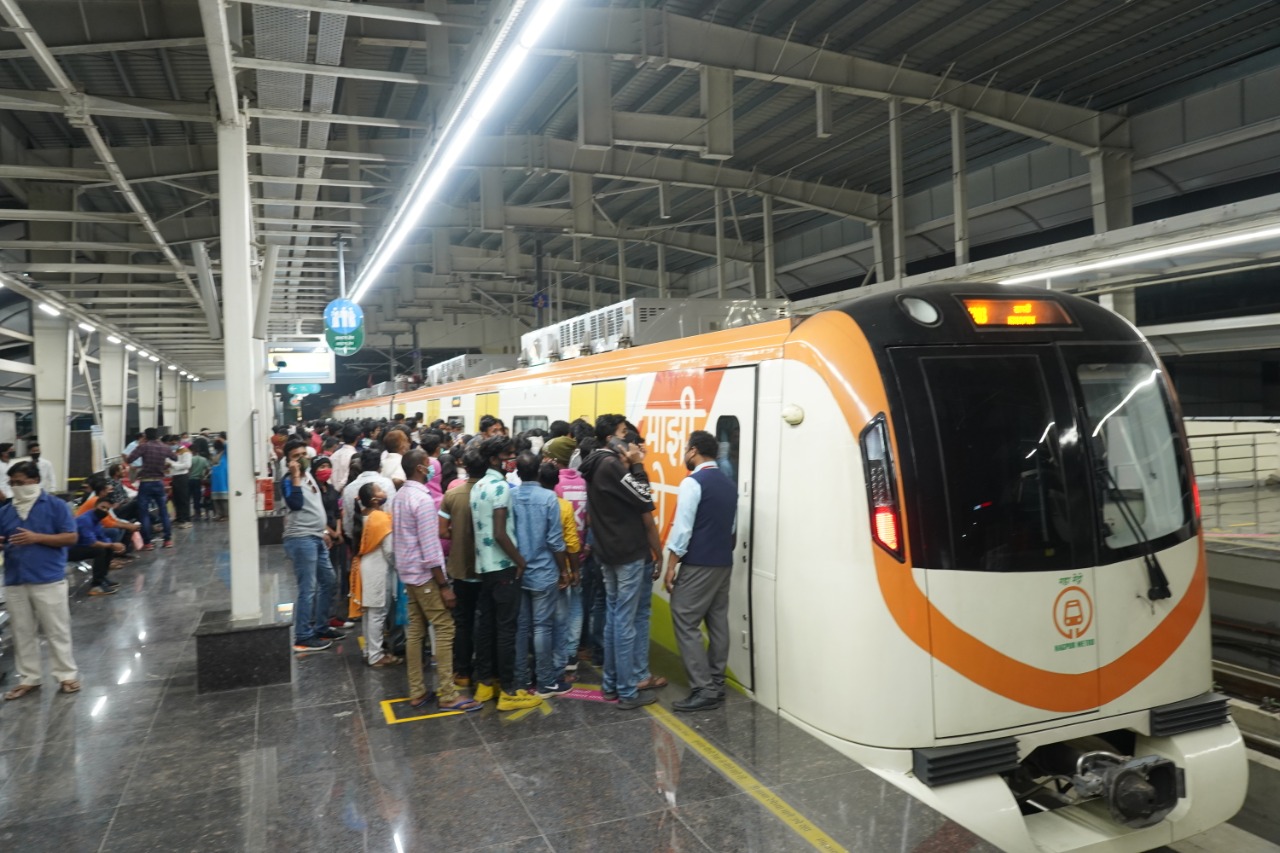 Added Anant Chopra, "The fact that Maha Metro offers a range of facilities like shopping and entertainment activities at Metro Stations adds to the charm of Metro ride." The tremendous response to the Maha Metro's efforts for ridership was supplemented with the carnival organized to celebrate this Day. As part of these efforts events like drawing competitions, skating performances, music programmes, CRPF Band, calligraphy show were organized at different Maha Metro Stations.
In fact, Maha Metro had made ample preparations in anticipation of this huge response. Staff was adequately deployed at all the Metro Stations. Guards, Station Staff and other essential staff. This historic and record-breaking ridership would definitely go a long way in boosting ridership in Metro trains.