Finally, the much anticipated Nag River rejuvenation project got clearance from the Union Government wherein it was decided to float tenders for Rs1,000 crore.Union Minister Nitin Gadkari chaired a meeting held in New Delhi on Wednesday wherein Union Jal Shakti Minister Gajendra Shekhawat and Union Minister for Information and Broadcasting Prakash Javdekar were also present. From Maharashtra, Water Resources Minister Jayant Patil, Devendra Fadnavis, Leader of Opposition, and other senior leaders from Pune were present. JAIKA, a financial company of Japan, has agreed to finance the project and now, State Government has to accord sanction to the river rejuvenation plan. Post all clearance, the project would be sent to National River Consultation Department, which is going to appoint the Project Management Consultant (PMC) for the river rejuvenation project. IIT (Roorkee) has prepared the draft project and same would be examined by PMC and only after that, tender process would commence. Â Gadkari also informed that Centre has also cleared Mutha-Mula river rejuvenation project for Pune city. While total cost of Pune project is pegged at Rs 1,200 crore that of Nag River is estimated to cost Rs 1,700 crore.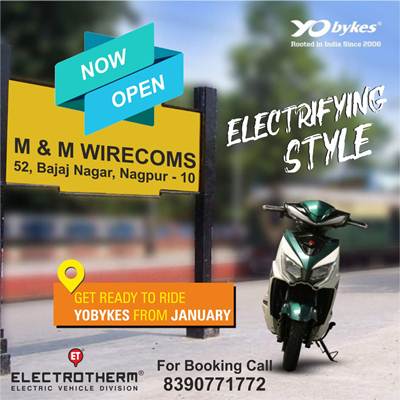 Dr Satish Wate, ex-Director, NEERI, will be the environmental consultant for the Nag River project. Â Maharashtra Government has planned to finish both the river rejuvenation projects within a period of two years. Gosikhurd National Project will also be completed by 2023. Further, work on 26 irrigation projects under Pantapradhan Krushi Sinchan Yojana and 91 under Baliraja Jal Sanjeevani Scheme are funded by Central Government and would be completed within two years. For the Nag River rejuvenation scheme, as per plan, entire sewerage from Central and North Nagpur areas will be recycled through treatment plants and pumping stations will be erected for the same before releasing it in river.
In the second phase, plan is to have running water in the Nag River and beautification of 17 kms of the river bank. The river is divided in six segments starting with Ambazari to Central Mall, a stretch that would be widened to 5 to 12 metres, from Central Mall to Model Mill 12 to 18 metres wide, Model Mill to Nandanvan slum18 to 25metres, and ahead till KDK College to Pardi Bridge 25 to 55 metres, till Bhavani Nagar 30 to 45 metres and to Pili River sangam 20 to 20 metres width. Post redevelopment, there is plan to introduce steamer service in the Nag River. Alongside on banks, five star hotels and amusement park and gardens will be developed. A cycling track will be laid running entire course of the river. There are 29 slums on banks of river and they will be redeveloped at the same place during the execution of the project.