Nagpur Runners and Riders, a group of fitness enthusiasts, felicitated Ultra Runner Vijay Gupta on completion of his 72-km Ultra Marathon Run on January 26, 2021. The run was a part of the India Flag Run which was held to commemorate the 72nd Republic Day.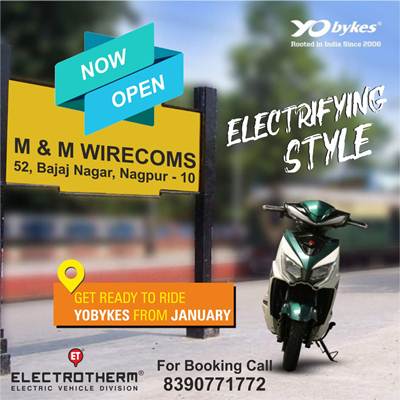 Speaking during the felicitation programme, Vijay Gupta said, "I was not sure that I will be able to complete the run when I registered for the event. But once I registered for the run, I started training hard. It is because of the discipline and the commitment that I made to myself that I was able to achieve the target."This was his first ultra marathon for veteran runner Gupta. About running his first ultra marathon, he says, "It was absolutely beautiful. It was a hard race. Moreover, I was running without knowing what was going to happen to my body because I had never run that distance before. Even during training, I had run only up to 35 kms, so it was not easy for me to accept the pain because I didn't know what was coming.""Regardless of your experience, your level of fitness, a 72-km run will hurt and hurt for a very long time," he added.
"The toughest part of the race was between the 55th and 72nd kms. That is the time when I was encouraged by my running friends from Nagpur Runners and Riders. Their encouragement helped me reload my energy and pushed me till the 72 kms mark," said Gupta.Vijay's desire to represent his city for the first time pushed him to take part in the race.
Other Ultra Runners Ashish Agrawal (100 kms), Soodesh Jhawar (100 kms), Sandeep Maheswari (80 kms), who had run on November 22, 2020 were also felicitated.Mitesh Rambhia, Manoj Agrawal, Surjeet Bhasin, Rajesh Datar, Nikhil Bajoria, Satish Sarda, Mamta Sarda, Neena Shahu, Renu Kaur Sidhu, Nikunj Shahu, OP Agrawal, Jetane Gopwani and other members of Nagpur Runners & Riders encouraged Vijay Gupta and were prominently present during the felicitation programme.