After the arrival of much awaited COVID-19 vaccine, Wockhardt Hospitals Nagpur along with Nagpur Municipal Corporation has started administering the vaccine to its staff members and NMC frontline workers. The drive being conducted in the hospital premises is following all the international guidelines regulated for the same.
Trained nursing staff has been deployed to administer the vaccine- Covishield to all the beneficiaries. All the protocols approved for the drive are being followed like storing the vaccine at 2 to 8 degree Celsius, explanation of relevant points to every receiver, vaccine given by trained nursing staff and following social distancing measures throughout the process of vaccination.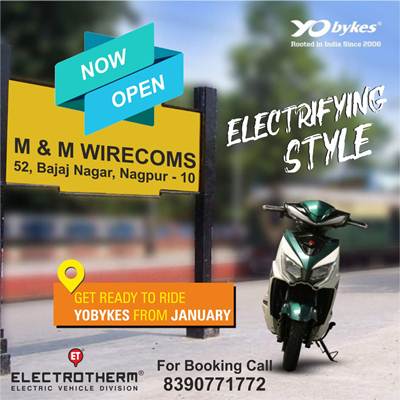 "The healthcare workers, not just in our hospital but throughout have played a vital role in fighting against this pandemic. Now that the frontline workers are being vaccinated, they will be protected from the risk with which they have been working for such a long time", said K. Sujatha, Centre Head, Wockhardt Hospitals, Nagpur. "We are trying to vaccinate as many healthcare workers as possible to contribute in this social cause. Being one of the most trustable hospitals in the region, we consider this as our responsibility to participate in this drive", she added.
Till now, around 200 people have been vaccinated in the hospital in a span of three days and more people are lined up for the coming weeks. The course of vaccine will be completed in two dosages- the second dosage is to be taken after an interval of 28 days.
Although, the vaccine reduces the risk of being affected by COVID, the recipients are advised to follow all the precautionary measures against the diseases like wearing a mask, washing hands at regular intervals and following social distancing. Healthcare workers who have received the vaccine are also given a helpline number to contact on in case of any adverse reaction- 0712 2567021.
In the first phase of vaccination, only the healthcare workers are being administered with the same. Other citizens will be included in the upcoming phases in coming days.
Wockhardt hospitals are a recognized name in the city. Medical facilities like Cardiology, Brain & Spine, Ortho & Joint replacement, Laparoscopic Surgery, Dialysis & Kidney Transplant, ENT, Cancer Care, Gynecology, Critical Care, General Surgery, Ambulance facility, 24×7 emergency services and 24×7 Pharmacy service can be availed under one roof. More information about Wockhardt hospitals can be availed on: 0712 6624444/4100.