Central India Group of Institutions functioning under the aegis of Mehmuda Sikhshan & Mahila Gramin Vikas Bahuddeshiya Sanstha, Nagpur, organized the felicitation program for corona warriors.
The chief guest of the program was Krupal Tumane, Ramtek MP, Guest of honours were Shri Vikas Thakare MLA, Shri Abhijeet Wanjari MLC Nagpur, Shri Atul Kotecha General Secretary MPCC, Shri Nishant Gandhi (Corporater).
The program started with lighting the Lamp. Central India Group of Institutions had conceptualized this program to acknowledge and felicitate the leading contributors who had taken initiative to bring a pleasant and powerful change during this pandemic. Doctors, Nurses, Ambulance Drivers and Funeral ceremony Volunteers contributed tirelessly and selflessly regardless of their life to serve covid patients and became real heroes of the society.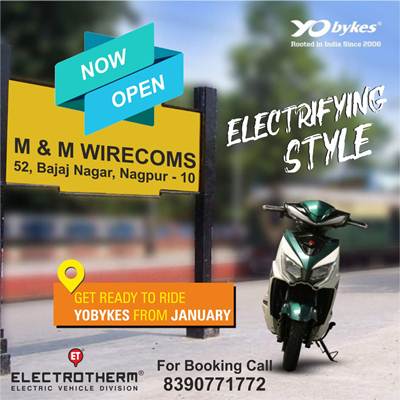 The special Guest and corona warrior Dr. Vilas Shende (Director, Mure Memorial Hospital) was felicitated by MP Krunal Tumane, MLA Vikas Thakre, MLC Abhijeet Wanjari & Atul Kotecha Amongst the doctors who were felicitated as Covid Warriors included Dr Aziz Khan (Crescent
Hospital), Dr Tanjeem Ajmi and Umeja Ajmi(City Hospital Kamptee), Dr Danish Iqbal, Dr Owais Hashan, Dr Mehndi Hasan Abid, Dr Lavatre (Vinus Hospital), Dr Priyanka Raibole, Dr Zulfekar H Ali, Dr Answini Kale, Dr Neha Gondone, Dr Vailsali Sontakke, Dr Rupali Goje. Ashok Bund, Ajay Tukmore, Manoj Bund, Subhash Kotecha, Raju Jaiswal, Zulfic Parekh were
felicitated for their exemplary social service during the lockdown period.Javed Akhtar Secretary, Siraj Ahmed, Mohd Ather, Mohd Zaid, Javed Mistry, Mohd Irshad, Shabaz Ansari, Mohd Illyas, Daniyal Kabeer, Shoeb Khan, Shaebaz Akhtar, Raju Ansari, Shahnawaz Ansari, Maulana Mumtaz Ahmad Qasmi, Mohd Mukhtar, Mohd Atif Javed, Mohd Qamar Javed, Muzammil Anwar from of Jamiyat Ullma (Arshad Madni ), Maulana Shiraj
Ahmed president Jamiyat Ullma District Nagpur (Mehmud Madni) Nagpur, Shri Sharukh Sultan, Shri Moin Shidique from Save Environment and Education Trust and Parekh Group were felicitated as these organizations specifically worked for giving respectable funeral to covid victims irrespective of their religion.
Krupal Tumane in his speech was all praise for Dr. Anees Ahmed and called him the true Covid Warrior as when all trusts were shying away from Covid patients, Anees Ahmed was the first one to offer campus of his trust to get the patients quarantined in his trust.
Vikas Thakare in his speech praised the Doctors, Nurses, and all the corona warriors for helping poor and needy people during this pandemic situation. Vikas Thakare also praised Dr Anees Ahmed for his effort in serving the covid patients by setting up Quarantine Center in college premises. He encouraged students to come forward for social work to serve the nation
betterment.
Adv Abhijeet Wanjari said he always looked upon Anees Ahmed when it came to helping the people and the work done by Mehmuda Sanstha is indeed laudable.
Dr Aziz Khan stated that one should remember the ideas of great leaders by quoting the ideals set by Mahatma Gandhi and Dr. Babasaheb Ambedkar and follow the path of Truth. He stressed on Positive thoughts, Meditation, and taking care of one's own body and mental health status will always be helpful for development. He said that coronavirus is not over hence we should still take necessary precautions.
The program was conducted by Prof. Iftesham Ansari and a vote of thanks was proposed by Dr Swati Bhodhankar.