VADA – Vidarbha Automobile Dealers Association, affiliated to FADA held their Annual General Meeting recently. President Ashish Kale, (Managing Director of Provincial Group), welcomed the enthusiastic members for the meeting.
The Annual Report "Year that was" was presented by the Hon. Secretary Anuj Pande & Vice President Achal Gandhi. Members cheered and congratulated the committee for the super success of the varied events and activities taken up for the Automobile fraternity, during the previous term and in Covid Era. 
The Fiscal Report for the year ended was presented to the members by the Treasurer Shailendra Varma & Joint Treasurer Pankaj Malhotra.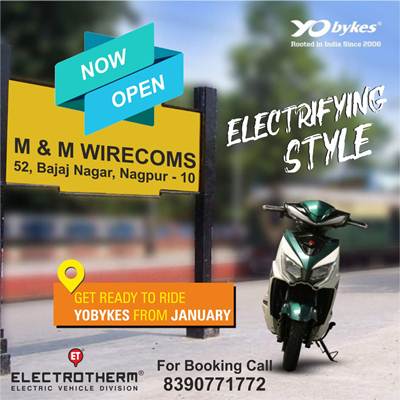 The outgoing president Ashish Kale proposed Anuj Pande's name as his successor and the entire fraternity second him unanimously. The new team is announced under the dynamic leadership of Anuj Pande as President, Achal Gandhi as Vice President and Shailendra Varma as Treasurer. Newly elected president Anuj Pande declared that the new governing body of the association will be announced very soon.
Veteran members of VADA  A.K Gandhi, Ajay Patni, Nikhil Kusumgar and Naresh Patni & The entire fraternity congratulated their outgoing President Mr. Ashish Kale for successfully completing his Super performing Term as the President of FADA (Federation of Automobile Dealers Associations) and applauded his efforts for eliciting VADA on National Automobile scenario.
The new team also announced that the mega VADA Auto Expo along with M/s AdmAArk Events, will be coming up in October 2021 in a big way this year…
Few new members also inducted into VADA.  The Vote of Thanks was given by Ajay Patni of Arun Auto Group.