VIA delegation met Hon'ble Dy Chief Minister & Hon'ble Finance & Planning Minister, Government of Maharashtra Ajit Pawar and submitted a pre-State Budget Memorandum pertaining to demand for the industrial development of Vidarbha region.
VIA appreciated the initiatives taken by Government of Maharashtra in trying to support the industries and trade, to retain Premium position of the State in the country and contribution of the Vidarbha region. VIA is looking forward to receive the State Budget 2021-22, with prudent moves to not only support COVID-19 victim industries, but also initiatives for 'ease of doing business' by giving relaxation and simplification in procedures.
Delegation deliberated the issues and suggestions in this context are Revision of Power Subsidy Budget to be increased from 1200 Crores to 2500 Crores for Vidarbha & Marathwada. Changes in PSI Scheme with respect to Export oriented units; Double calculations of electricity benefits for units in Vidarbha; Option to unit for SGST refund or capital subsidy; Interest subsidy to delink with power bill; Incentives to service sector; Applicability of new MSME definition for PSI 2019; To consider offline application under PSI 2013, before and after 31st March, 2013.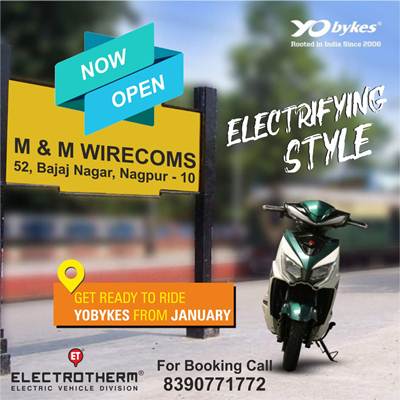 Also discussed the allocation of Textile Subsidy pending since 2016-17 by representatives from Textile Industries Vineet Mohota (Gimatex Industries Pvt Ltd); Aditya Bihani (Damodar threads Pvt ltd); Rohit Randher (Bhagirath Textiles Pvt ltd); Ayush Singhania (Sanskar Agro Processors Pvt ltd); Sumit Lakhani (Gurulaxmi Cottex Pvt Ltd) and Sarvesh Bajaj (Umiya Textiles Pvt ltd). Prominently present were Atul Pande, Immd Past President; O S Bagdia, former Vice President.
Delegation also discussed and requested for non-applicability of Ready Reckoner Rates for MIDC land/building and auction made by financial institution/Banks.
Delegation led by VIA President, Suresh Rathi appreciated the dynamic leadership and bold initiatives making a positive impact on the State's economy.
Needless to mention, the industrial fraternity of Vidarbha Region expects special focus for justified exploration of its strengths and potentials.
Ajit Pawar appreciated the efforts of VIA for overall development of Vidarbha region and for always giving the suggestions. He assured that he will try to take suitable action and try to implement the same.