Nagpur Chamber of Commerce Ltd had organized a discussion on the recent Union Budget 2021 presented by Hon'ble F.M. Nirmala Sittharaman, along with! share Nagpur chapter Ajay Pandey president of (share were present and Chamber President Vishnukumar Pacheriwala gave a welcome address, CA Kailash Jogani, Past President of CA Association Nagpur Branch and NCCL gave detailed information to the traders on changes in income tax and Finance Bill, 2021.
He explained every change clause by clause in very lucid and business language. He said in this budget there was no proposal for enhancement of exemption limit and no change in tax rates or slabs. According to CA Jogani, relaxation in filing ITR by Senior citizens having an age exceeding 75 years is a mockery with senior citizens as the relief is having very strict conditions and as a result, very few Senior Citizens will be covered in the proposed relief.
The senior citizen of 75 years more having only pension income and in addition to such pension he may also have interest income but from the very same bank in which he is receiving a pension, then the senior citizen is required to furnish a declaration in the specified form to the bank. Bank will calculate and deduct the applicable tax on the income.
Now interest earned on an annual contribution by an employee in his PF account exceeding Rs. 2.50 Lakhs annually will be taxable, which is exempted till now as per section 10(11) & 10(12) of I.T. Act, 1961. Jogani explained the time limit for filing belated and revised income tax returns. Now in the new proposal, all the income returns can be filed only up to 31′ December falling after the close of the financial year.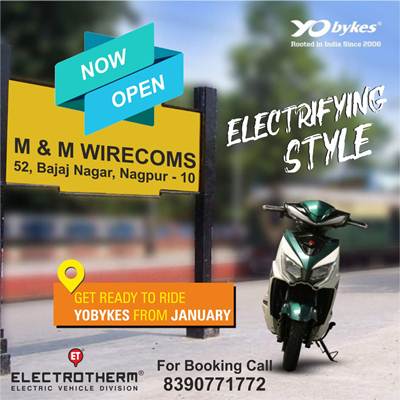 The TDS and TCS provisions in the proposed amendments are made more complicated. A provision is inserted to ensure that the deductor should deduct TDS at a higher rate than the person who is not filing their ITR. It is nothing but harassment and mockery with the assesses who are already burdened with heavy compliances of TDS and TCS. One more provision was inserted for deducting TDS on purchases of goods over a specified limit.
Jogani said the Supreme Court in the case of Smith Securities Ltd held that goodwill of a business or profession is a depreciable asset under section 32 of the Act. However our FM is not happy with this decision and the rationale behind it, thus sections 2, 32, and 43 are amended in order to reverse the decision rendered by Apex Court. As per present provisions of section 44 AB every person carrying on business is required to get his accounts audited if turnover exceeds 1 Crore.
Now that limit is increased to 10 Crore if the aggregate of all receipts and payments realizes 95% in a mode other than cash. There is no relaxation for professionals. Jogani also explained the increase in the safe harbor threshold under section 43CA and 56(2)(x) from 10% to 20% of new home buyers for transactions carried out between 12th November 2020 to 30th June 2021.
In newly proposed provisions the time limit for reopening of assessments was reduced from 6 years to 3 years and also made the same changes in search assessments by scraping the old sections 153A and 153C of search assessments. The settlement commission was scraped with immediate effect on the date of introduction of finance bill i.e. on 1″ Feb. Now the department can be made the provisional attachment of assets u/s. 281B on the initiation of penalty u/s. 271AAD of income tax for fake bills or sham transactions. He explained the section 271AAD in details to the traders and cautioned them not to indulge in taking GST bills, take invoicing or any sham transactions as the penalty is equal to the quantum of transactions and it is on both the parties and a person who induced the other person for such transactions. Jogani replied to various queries raised by the traders present as well who attended online.
Tarun Nirban – Secretary, Venugopal Agarwal- Treasurer, Vivek Murarka – it. Secretary, Mitesh Katariya – Jt. Secretary, Pradeep Jajoo – Senior Vice President, Govind Pasari – Vice President, Mahendra Katariya – Past President, Bhagirath Murarka – Past President, Purushottam Thackery, Vijay Jaiswal, Shankarlal Khandelwal, Vasant Paliwal, Sanjay Pandey, Sandip Saboo, Girish Liladiya, Ajay Pandey, Yogesh Paliwal, Mukesh Patel, Abhishek Maheshwari, Nitesh Agrawal, Vivek Khemuka, Mukesh Agrawal, Ketan Suchak, Dhiraj Agashe, Sachin Chadda, Moin Nakvi, Vijay Dhariwal, etc.