At a webinar recently by the Vidarbha Economic Development Council (VED), on "Back to College – the Acceptance & Rejection of the New Normal", Shivkumar Rao, President – VED, in his opening remarks said that though online education was the need of the hour, the physical attending of it cannot be replaced as it involves the human touch, eye contact, students' response and reactions to teachers, which are necessary. However, though online classes have been very difficult for teachers initially, they are now used to it, and with practice have now developed the technique.
Rina Sinha, Chairperson, Education Forum, VED Council, and Moderator for the webinar, introduced the panelists Dr. Yogesh Deshpande, Asst. Professor, VNIT, Psychologist & HR Trainer, Dr. Amishi Arora, Director, Central Institute of Business Management, Research & Development (CBIMRD), and student representatives – Atul Krishna, VNIT and Tanvi Bakal, CBIMRD. She also introduced the subject, stating there is a lot of excitement as everyone is wondering what would happen in the near future. Teachers are keen on returning to the physical classes, but the students are not returning, though, generally, everyone is rearing to go back. But for that we have to exercise discipline and a civic sense involving awareness towards and their welfare. Now there's hybrid pedagogy with 50% online and 50% physical attendance, but what happens to those living outside the cities?
Dr. Deshpande, from inputs by his interviewees, found that the majority had adapted very well to the new technique of online education, and, in fact, the attention span of the students had increased. According to his findings, teachers in the late 50s and 60s age-group adopted technology more than the 45s to 50s age-group, who, though after a spell of rigidity, were now happy.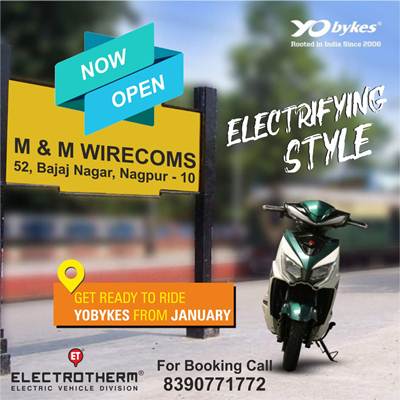 Sinha said that teachers never stopped working all through the pandemic, and asked for Dr. Amishi Arora's perspective on this. Arora agreed that they had never stopped and they had held conferences and workshops online earlier, and are to hold even a cultural programme and competitions online very soon, so, things have not stopped at all. She informed that they had even taken a conference on the new normal and the teachers did a paper on the challenges faced by them.
Arora, however, was, concerned about the students from the mofussil areas as they would have left their hostels and would face problems of affordability, accessibility of bandwidth etc.. People had accepted online classes, but are now happy to be returning to college. However, educators and parents, especially from the rural areas, are skeptical about sending their children back not wishing to take any risks, so their college would continue online.
Sinha wished to know if there was any specific action, any task force being organized to welcome them back. Atul Krishna, student representative from VNIT felt the perspective varied from year to year. The final year students wished to get back for job placements, the unplaced were concerned about their status. For the final year the syllabus had been reduced, hence they had more time preparing for their entrance exams. The 2nd and 3nd year students suggested that a return should happen as soon as possible. The first year students felt the need to be back in the campus to explore and for seniors to guide them.
Tanvi Bakal, student representative from CBIMRD, said they had accepted the new normal, shifting from offline to online. She felt that physical was good for connecting as facial expressions, body language and the physical decorum were important, and it would be more fun joining back, but with safety guidelines. Some students who can't invest feel deprived, which creates a sense of isolation among them, hence better to return to the physical. Also, she felt online creates confusion and the concentration level dips.
Dr. Deshpande said that the stigma attached to Covid-19 was very overpowering. The teachers are as helpless as the students.
Sinha wished to know if the system of half the students attending on day one, and the other half on day two, would create difficulties for the teachers? How would this duplication of work be tackled in colleges?
Arora agreed this repetition would be difficult, therefore, in rural areas they would have both online and physical, with lectures uploaded on YouTube. She informed that in their institution they would continue online for the time being.
Sinha wished to know if there were any counseling teams to counsel students in confused state. She suggested to the student representatives present if they would like to take up a Cell to counsel students.
Arora informed that they did have a system of mentoring but very few students came for this, in fact, undergraduates and PGs have never felt the need for mentoring. Deshpande felt it would be too much hard work for the teachers. Krishna felt the need for creating a college radio, a campus radio, so that connection is established.
Sinha wanted to know how placements are being handled in these times, how would interviews take place? She also wished to know if once a student returns to college would partiality return? A teacher is supposed to be fair, so this shouldn't happen.
Arora said they had problems and issues on intershhips as a lot of students couldn't get them, hence, online facilities were made, but still 100% couldn't do it. As for placements, students are invited and placements are on, companies are coming ,and online interviews are on too. There's a 100% tie-up with Lupin in pharma for placements. As regards fairness, just as Tata Institute of Social Sciences too did, others too would do it very strictly.
Sinha felt there was an apprehension in the students to being relocated away from their homes. She wanted to know if the exams would be off or online. Arora said there would be an option for both and most would take them online.
Sinha said technology has been very useful as school students have missed almost a year of physical classes. Arora said the show has never stopped and the complete syllabi taken. Only extra-curricular activities have stopped.
Tanvi in her closing remarks felt it would be a great opportunity to join the physical classes, but that they would wait for the college to inform them. In the meantime they're waiting for the cultural activities.
Deshpande informed that the teachers in Saoner had made it very interesting. Evaluation was 9+ for all.
Arora said this past has been one of learning and unlearning. We've leant much of technology tools and will make it much more interesting though physical classes were the preferred alternative. She said they were now armed with skills, but the vibrant campus classes are being missed.