Continuing his spectacular performance in the water, Jayant Jaiprakash Duble set up another new record as the city teenager became the first swimmer to swim Zuari Bridge to Mandovi Bridge, Arabian Sea, in Goa on Sunday.
Jayant started his adventure sea swimming expedition from Zuari Bridge at 8:14 am and reached his finishing point — Atal Setu (Mandovi Bridge) — at 3:23 pm. The total time taken by him to successfully complete his expedition of 27 kms was 7 hours and 9 minutes. Jayant set up a new record by being the first swimmer to sway this route.
JD Sports Youth Foundation, Nagpur, India had organized an Adventure Sea Swimming expedition at Goa. Eighteen-year-old Jayant was excited and confident to swim on this route as two days ago he had already set a new record by swimming the new route of Chapora Fort to Aguada Fort.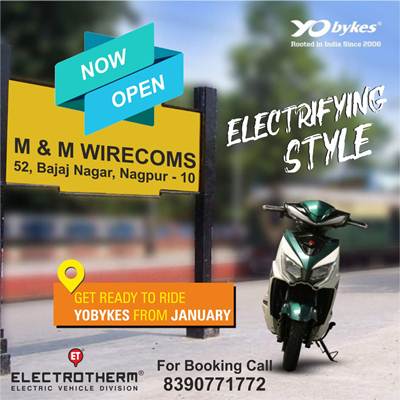 This new route is very challenging for Open Water Swimmer because the first phase of swimming is in Zuari River followed by Arabian Sea and finally finishing at Mandovi River. During this feat, Jayant fought against wind force and different water currents. When the Zuari River met the sea near the Vasco point, there were so many rocks and algal blooms in the route between Dona Paula point and Vasco.
The route of River Mandovi was busy due to heavy traffic of tourist boats, cruises, casinos and ferry boats. But the Captain of Ports, Goa already informed all the boat managers, owners and all concerned by issuing a 'Caution Notice' through newspaper, website and personal notices. The Captain of Ports, Goa and Swimming Association of Goa supported a lot to make this expedition successful.
Union minister Nitin Gadkari had extended his support to this expedition by requesting Chief Minister of Goa about issuing different NOCs and authority of safety concerns for this expedition.
Sainath K Sunny was the observer appointed by Sudesh Nagvenkar, secretary, Swimming Association of Goa.
Jayant was accompanied by his coach and father Dr Jaiprakash Duble, his mentor and mother Archana Duble, expedition director Subodh Sule, president of Triathlon Association of Goa Ashwin Tombat, sports journalists Sachin Korde and Anant Joshi and experienced fisherman from Siridao, Goa, lifesavers from Lifesaving Sports Federation of India and a boat full of sports journalists of Goa.
After the establishment of this new record, a felicitation function was held at Panjim Jetty. Jayant was felicitated by Ashwin Tombat, president Triathlon Association of Goa, Ramnath Zantye, treasurer of All Goa Amateur Dodgeball Association of Goa, Lakshmi Parab, ex-Naval cadet, Anant Joshi, Retired Naval officer and member secretary Youth Hostel, Goa.
Through the expedition, Jayant gave the message of Fit India Movement and Drowning Prevention Awareness.
For his tremendous success, Jayant was congratulated by Sunil Kedar, sports minister, Maharashtra, Ravindra Thakare, collector, Nagpur, Santosh Barne, Supriya Badve, commanding officer Lt. Varun Pimplapure, members of Swimming Association of Maharashtra, Dr Sambhaji Bhonsale, Dr Vijay Datarkar, Avinash Pund, deputy director sports and many others.
After the successful achievement of twin records with a few days' time, Jayant was over the moon.
"I am very happy to get success in this expedition. Due to COVID-19 pandemic, for the last 9 months the swimming pools were closed and I had to practice in the swimming pool only two months back. But I concentrated on physical fitness during this period. I want to thank my Jyotiba College of Physical Education and Management which made the swimming pool available for me and all my well wishers. I hope many youth swimmers will get encouraged towards open water swimming after my back-to-back records," said a delighted Jayant.