French Ambassador to India Emmanuel Lenain along with Council General of France in Mumbai Sonia Barbry visited Nagpur Municipal Corporation on Tuesday. Municipal Commissioner Radhakrishnan B., Nagpur Smart City CEO Bhubaneswari S welcomed them with basil plants.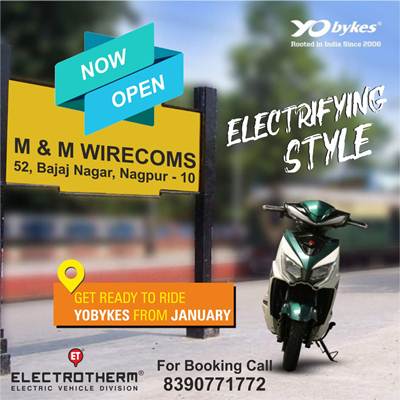 In the hall of Nagpur Smart City, French Ambassador to India Emmanuel Lennon and Council General of France in Mumbai Sonia Barbari discussed the Nag River Rehabilitation Project in the city. Municipal Commissioner Radhakrishnan B., NSSCDCL CEO Bhubaneswari S., Superintending Engineer Shweta Banerjee, NSSCDCL Deputy Chief Executive Officer Mahesh Morone, General Manager Rajesh Dufare, Nag Nadi Project Technical Advisor Mohammad Israel, General Manager Dr. Praneeta Umrekar AFD's Regional Director for South Asia Jacky AMPROU, Country Director for India Bruno Bosle, Smart City's Dr Parag Armal, Dr Sandeep Naranware, Dr Manas Budge etc. were present. At this time the Municipal Commissioner gave information about Nagpur city.
The city of Nagpur is a historic city in the country and the Nag River flowing through the center of the city is the glory of the city. In the course of time the beauty of the river was disturbed. Therefore, NMC has taken initiative for the revival of this river.
The Nag River Rehabilitation Project is being worked on through the Central Government and Japan's Financial Institutions (Zika) (Japan International Cooperation Agency). The total cost of the project is 2,117.71 crores. Central Government, State Government and Nagpur Municipal Corporation have 60:25:15 share in the project respectively. The Central Government will spend 60 per cent or 1323.51 crore, the State Government 25 per cent or 496.38 crore and the corporation 15 per cent or 297.82 crores.