Nagpur Municipal Corporation & Orange City Water, following its commitment of providing clean & safe water to every household has started its yearly ESR Cleaning drive for year 2021.
Under this drive, NMC-OCW has now planned to clean all ESR's under Laxminagar Zone between February 11 (Thursday ) to 26
(Friday), 2021.
Under this drive, Gayatri Nagar ESR will be cleaned on Feb 11 (Thursday), Khamala (Pande-Lay-Out) ESR on Feb 13 (Saturday), Laxminagar (New) on Feb 15 (Monday), Laxminagar (Old) ESR on Feb 17 (Wednesday) Takli Sim (Hingana T Point) & Takli Sim Sump (Hingana T Point) on Feb 20 (Friday), Pratap Nagar ESR on Feb 22 (Monday), Trimurti Nagar (New) ESR on 24 Feb (Wednesday) and Jaitala Sump on Feb 26 (Friday).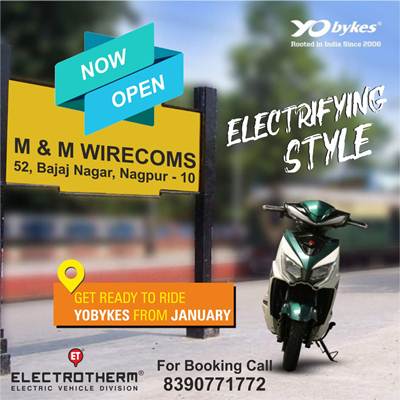 All ESR's will be cleaned from 10 am to 6 pm. Owing to ESR cleaning/shutdown, water supply to many areas that gets supply from these ESRs will remain affected.
Areas (ESR"s) to remain affected following ESR cleaning Drive
Gayatri Nagar on Feb 11 (Thursday): Bandu soni Layout, Pathan Layout, Tukadoji Nagar, Kamgar Colony, IT park, Gaytri Nagar, Vidhya Vihar, Total Gopal Nagar, Vijay Nagar, VRCE Campus, Padole layout, Gajanan Nagar, Mani: Layout, SBI Colony, Shri Nagar, Karim Layout, Usman Layout, NPTI, Parsodi, and Other-NMC-OCW has appealed citizens to store sufficient water for their use as tanker supply will also not be possible & co-operate. Water through Tankers will also be not possible in affected areas.
NMC-OCW has appealed to citizens to co-operate and if they have any complaints regarding water supply or need information please do contact @ NMC-OCW's Toll-Free Number 1800 266 9899 at any time.