Deputy Inspector General of Police DIG, IPS Nilesh Bharne, a Nagpur-born IPS officer has been given the additional responsibility of Supervising the rescue operations in the Glacier disaster that took place in Uttarakhand's Chamoli district on February 7.
The glacier burst took place at the Rishiganga power project after a portion of Nanda Devi glacier broke off in Tapovan area of Joshimath in Uttarakhand's Chamoli district on Sunday morning and damaged the Rishiganga dam on Alaknanda river.
Earlier, Bharne was appointed as Nodal Officer for Disaster Management, Rescue and Relief Operation in Uttarakhand after devastating floods and landslides that hit the State in the year 2013.
DIG Bharne did fantastic rescue work in the 2013 disaster and also served as SP in six districts of the State. Noting this, the Uttarakhand Government tasked DIG Bharane to supervise the rescue operation in the Chamoli area
in Uttarakhand.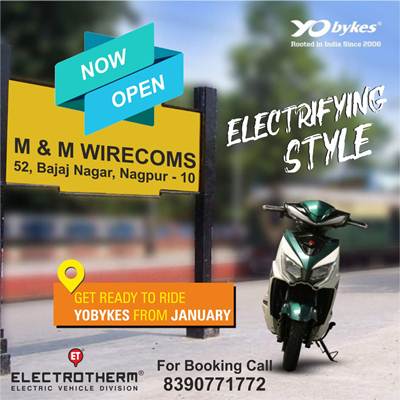 DIG Bharne, who has also served in Nagpur as DCP and Addl CP at Nagpur, informed the media that he is supervising the deployment of forces for the rescue operation. "Now, we are receiving complaints about the missing persons and the control room officers are continuously sharing the information with the personnel deployed in Chamoli area," he said. He is also holding charge additional charges as L&O, STF, Cyber Crime, Staff Officer, and Chief Spokesperson for Uttarakhand police.
DIG Bharne, a native of Nagpur, was first posted as a probationary IPS officer in 2007 and promoted as full rank SP (SP) of Uttar Kashi district where Gangotri and Yamunotri Dhaam area located. Later, he served as SP Crime and Traffic in Dehradoon in 2008, SP Rudraprayag 2009, SP Chamoli 2010, SP Pithauragadh in 2011-12, SSP Udham Singh Nagar in 2013 and 2014-15.
In the aftermath of the Uttarakhand glacier burst, 26 bodies have been recovered till now, while 171 people still remain missing out. A multi-agency rescue operation including Indo-Tibetan Border Police (ITBP) and National Disaster Response Force (NDRF) is in full swing to release people still stuck in the tunnels.