With an idea to bring out the COVID-19 lockdown experience from the students two departments of Dharampeth M P Deo Memorial Science College, Department of Home Science and Department of Microbiology took initiative and organised a poster-making competition through online mode on the theme 'LIFE DURING COVID-19 PANDEMIC TIMES'.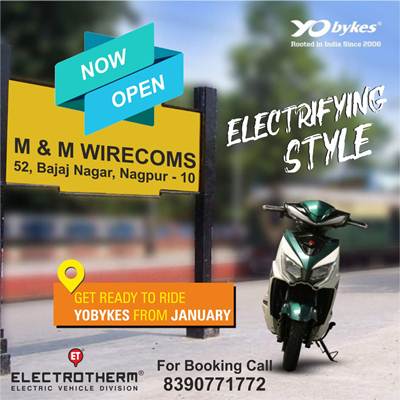 The idea behind the competition was to learn about the student's views and at the same time the creativity they can express out on this current situation. Judges for the event were Dr. Sanjeev Patankar, President, Microbiology Society of India (Maharashtra), Dr. Archana Kulkarni, Head of Department (Microbiology), and Dr. Manju Deshpande, Head of Department (Home Science). The programme was coordinated by Meghna Pandit.
Many students actively participated in the competition and it was difficult for the jury to judge posters made by such creative minds. The 1st prize in the Hand-made poster category was bagged by Divya Chauhan (sem III Home Science) and the 2nd prize – Madhu Bisen (sem III Home Science).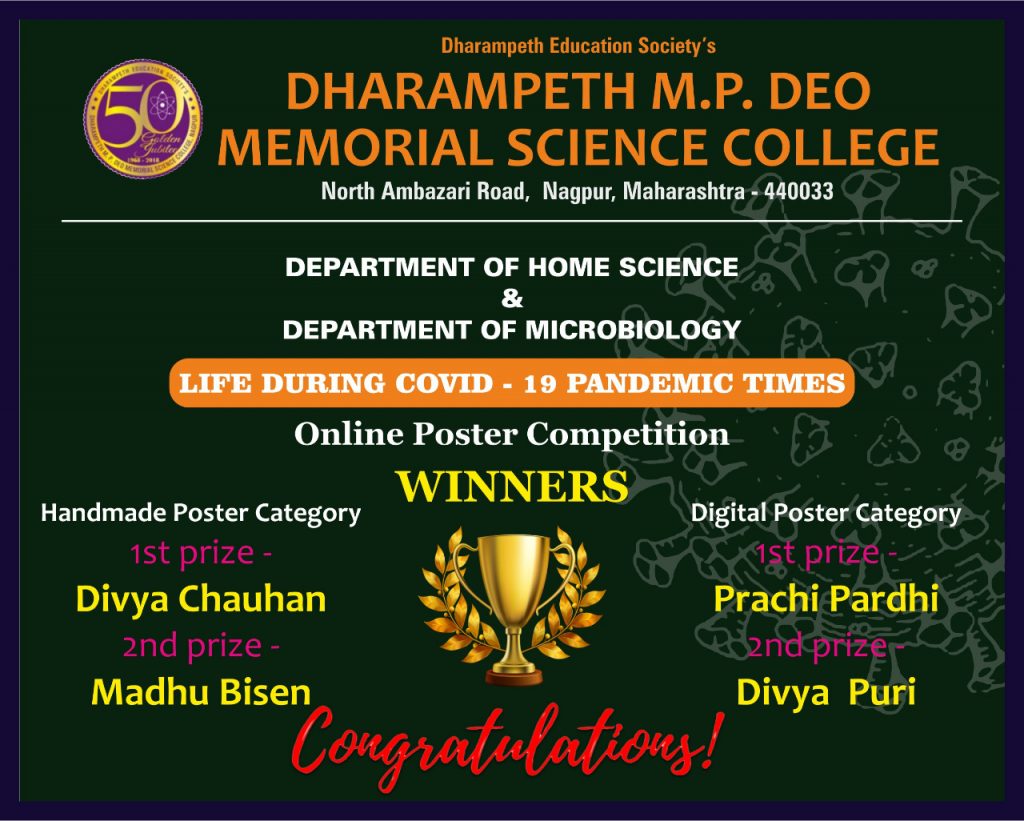 In the Digital poster category, the 1st prize was bagged by Prachi Pardhi (sem V Microbiology) while the 2nd prize was given to Divya Pure (sem V Home Science).
On this event Principal of the college, Dr. Akhilesh Peshwe and Vice-Principal and head of the Microbiology department Dr. Archana Kulkarni, and also Head of Department Home Science Dr. Manju Deshpande congratulated the winners and appreciated their art work.