Doordarshan Nagpur is one of the nine main Doordarshan Centers in Maharashtra was established in 1982 and since then it is representing the local culture and acting as a constant entertainment source for the people. Doordarshan is the national Public Broadcaster of television entertains people and spread knowledge and awareness about the culture amongst the people.
In total there are fifty-seven centers of which nine are main centers and forty-eight are sub-centers. These centers represent the local ethnicity and culture along with entertaining people through regional and national channels. Currently, Nagpur Doordarshan produces and creates content for DD Sahyadri, the regional DD Channel of Maharashtra. In total, Doordarshan operates 46 Studios and operates 21 channels: two all-India channels (DD National and DD News), 17 regional satellite channels, 11 state networks, an international channel (DD India), a sports channel (DD Sports), DD Bharati, DD Urdu and DD Kisan.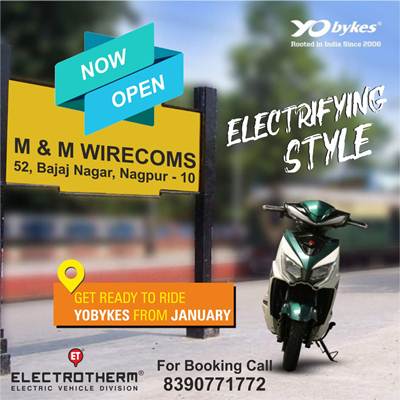 These channels can be watched free through DD free dish. Several months ago some controversies emerged that Nagpur and some other regional Doordarshan in Nagpur are on its phase to closure. The controversy emerged due to the monopoly of Mumbai Doordarshan Center on Content production. There were claims that Nagpur Doordarshan that earlier had a task to produce and create content promoting the Vidarbha region, was becoming a showpiece.
People were also furious when the Union Ministry of Information and Broadcast withdrew the logo of DD Nagpur on 15th July 2021 and brought it under the umbrella of Doordarshan Mumbai. In this regard, the Deputy Director of Nagpur Doordarshan, B Turkar told the Live Nagpur that the controversies were baseless and the DD Nagpur channel was not dissolved but rather merged into DD Sahyadri. Doordarshan, the oldest and most reputed broadcaster is now moving towards digital mediums to entertain people. DD channels are taking efforts to build their online presence on social media and streaming platforms. Doordarshan Nagpur is also moving towards a digital presence. "Doordarshan is also changing with times and we are now concentrating to build our digital presence." Said B Turkar. He also said that previously Doordarshan Centers used to operate on analog systems but now has shifted to digital platforms. He also said that DD is acting as a public broadcaster and entertaining people for many decades.