Buldhana collector S Ramamurthy issued lockdown order today due to the rise in coronavirus cases in Buldhana district from February 1 to February 16, wherein schools and colleges will remain closed till February 28 including private coaching classes. Similarly, the weekly markets will have to be closed after 4 pm. The order also stated that only 50 persons will be allowed for religious procession and other programmes including weddings. Restrictions apply to urban and rural areas of the district. Shops will remain open till 8 pm.
In Yavatmal, district too the number of patients infected with coronavirus is increasing day by day. In order to prevent the spread of this virus Collector M Devender Singh has passed an order of lockdown for urban and rural areas. According to this, five or more people as well as crowds should not gather in urban and rural areas. Religious processions, festivals, ceremonies, festivals, get-togethers, social events, gatherings, meetings, etc. if organized should only be attended by 50 people. Processions and rallies are also being banned till further orders. Wedding ceremonies will be allowed on open lawns, marriage halls. Only in houses and that to up to only till 10 pm. It will be necessary to inform the local administration (tehsildar, chief officer and police department) for the wedding ceremony.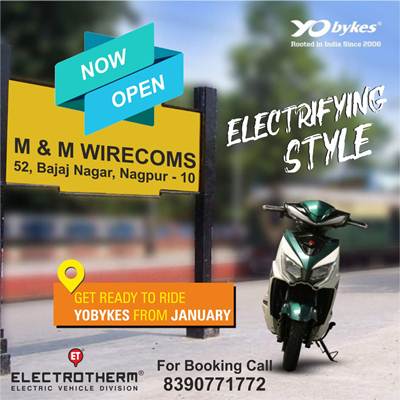 Not more than 20 people will come together for funerals and social distancing will have to be observed. It will be mandatory to follow the rules of mask, hand sanitizer and social distancing in public places like hotels, restaurants, cafes etc. If it is found that there is a crowd of citizens in this place, the local administration should take preventive measures to control it. All religious institutions and places of worship in the district should take necessary measures to ensure that their institutions, mosques, temples, churches and other religious institutions are not crowded during the program.


The local administration (Nagar Parishad / Nagar Panchayat / Gram Panchayat) should take precautionary measures by forming vigilance and formation of necessary squads to ensure that there is no crowd of citizens in all the shops and markets in the district. Also, all shops and markets should be open till 8 pm. Similary, Amravati's District Collector Shailendra Naval and Akola District Collector Jitendra S Papalkar has also issued lockdown orders.

Controversy over rally of Rakesh Tikait. With lockdown imposed in the district the permission for the rally of Sayukta Kisan Morcha, on February 20 at 1 pm at Azad Maidan has been cancelled said district administration through a communiqué. While members of the organizing committee had a press conference in city today and said that the rally with following all SOP of Covid will be held on the same date at the same venue. They claimed that fresh application assuring rally with following SOP of Covid will be made to the district administration. Present at the press conference were Shrikant Taral, Sandip Girde Patil, Sunil Chokhare and others.