The Mahakrishi Urja Abhiyan launched by MSEDCL for the farmers is getting wide response from the farmers of Nagpur and Wardha districts. About Rs 10 crore has been paid by 12,641 farmers in both the districts so far. Dilip Dodke, Chief Engineer, MSEDCL's Nagpur Circle, said that MSEDCL has launched a massive liaison campaign in both the districts to help the remaining farmers pay their dues.
In Nagpur district, the highest number of 819 farmers in Kalmeshwar taluka have paid Rs 62,26,000 and got rid of the arrears of electricity payment of agricultural pumps. 799 farmers in Savner paid Rs 48,28,000. 634 farmers in Katol have paid Rs 19,07,000. 19,73,563 in Narkhed, 21,15,268 farmers in Parshivani taluka, 16,24,217 farmers in Ramtek taluka, 56,95,525 farmers in Umred, 59,19,546 farmers in Bhivapur taluka.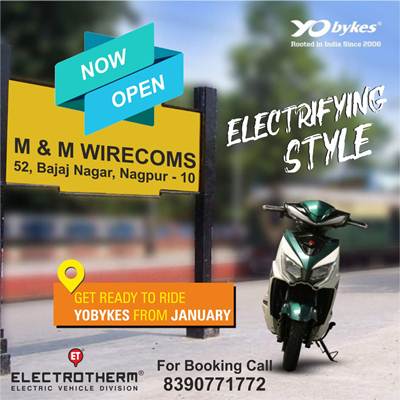 289 farmers in Hingana taluka have paid 30,37,252 farmers in Kamathi taluka have paid 34,06,000. 451 farmers in Kuhi taluka have paid Rs 48,97,567 farmers in Mouda taluka have paid Rs 44,09,070 farmers in Nagpur taluka have paid Rs 1,55,456 farmers in rural Nagpur have paid Rs 36,67,000.
In Wardha district, Wardha and Selu talukas, farmers are struggling to pay their dues. In Wardha taluka 1,620 farmers have paid Rs 45,00,000 while in Selu taluka 1,287 farmers have paid Rs 63,00,000 lakh. 658 farmers in Arvi taluka 23,93,587 farmers in Ashti taluka 14,18,820 farmers in Deoli taluka 31,87,192 farmers in Hinganghat taluka 9,48,417 farmers in Karanja taluka 11,77,096 farmers in Samudrapur taluka 7,42,000 has been paid. Suhas Rangari, Regional Director, Nagpur Range, MSEDCL, has appealed to the remaining farmers in Nagpur and Wardha districts to participate in the scheme as much as possible.