Considering the increasing prevalence of covid, Nagpur Municipal Commissioner Radhakrishnan B., ordered the closure of schools, colleges, teaching classes and training institutes, as well as restrictions on wedding arrangements. He has announced in an order that the same restrictions would remain in place till March 14.
According to the order, schools, colleges, universities, teaching classes, training institutes (skill development training institutes) and other similar institutes in Nagpur city are being banned from continuing. These organizations can continue to operate online. Any religious gatherings, political and cultural events are banned within the Nagpur city limits. Wedding ceremonies at the respective halls, mangal karyalaya, lawns in Nagpur city have been banned. Restaurants, hotels, eateries, shops and other establishments can operate up to 50% of the total capacity till 9 pm only. The actual dining facility will continue till 9 pm only. However, the kitchen can be kept open till 11 pm for home delivery. All the libraries and study rooms used for the study of the candidates within the limits of Nagpur Municipal Corporation can be maintained up to the limit of 50% of the total capacity. Swimming pools will be closed. Sports competitions will be closed. However, regular practice will be allowed.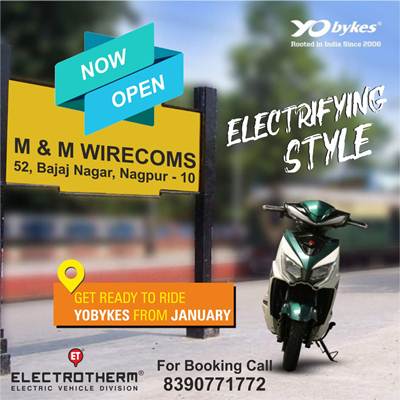 The following services and establishments will continue on Saturday and Sunday till March 14
Medical Services, Newspapers, Media Services, Milk Sales & Supplies, Fruits Sales & Supplies, Petrol Pumps, Gas Agency, All Transport Services, Construction, Industries & Factories, Grocery Stores (Stand Alone Only), Chicken, Mutton, Eggs And Meat Shops, Auto Repair Shops / Workshops, Animal Feed Shops / Workshops, Animal Feed Shops, Bank and Post Services.
What will be closed on Saturday and Sunday till March 14
Shops, markets, malls, theatres, cinemas, hotels, restaurants (actual dining facilities will be closed. However, home delivery and kitchens will be open till 11 pm), all private offices, all government offices (excluding essential services offices).
Identify responsibility, follow closure: Mayor's appeal
Given the growing contagion of covid, it is now the responsibility of the administration as well as the citizens to control it. The administration had ordered closure of the entire market last Saturday and Sunday after announcing restrictions till March 7. Citizens were also urged to stay at home. All the establishments, including the traders, complied with the order and the citizens also spontaneously responded to the call. Nagpurites deserve congratulations for that. This order is also valid on March 6 and 7 and this order should be followed. The shops will be open on Saturdays and Sundays in view of the request to keep the meat and mutton shops open along with the essentials. Citizens should not leave their homes unless they need to. Mayor Dayashankar Tiwari has appealed to everyone to recognize their responsibility and observe the shutdown voluntarily.