Recently the Bajaj Nagar police busted a hi-tech exam racket involving hi-tech gadgets and dummy candidates to solve question papers for various competitive examinations for Government jobs. And the cops have booked six persons including a clerk with National Highways Authority of India (NHAI) in Aurangabad, and have arrested two of them. The six persons booked in this connection include Indrajit Borkar (29) and his father Keshav Borkar (60), natives ofWaghapur in Yavatmal and currently residing in Ambedkar Nagar, Nagpur; Hansraj Mohan Rathod (62), a resident of Digras;, Premsingh Ramsingh Rajput (29), a resident of Plot No 41, Jadhav Wadi, Raje Sambhaji Colony, Aurangabad; Pratapsingh Dhondiram Dulhat (25), a resident of Pardesiwadi, Khandari Khurd, Badnapur in Jalna district; and Punamsingh Harsingh Sundarde (34), a resident of Aurangabad. They have been booked under Sections 419, 420, 468, and 471 of the Indian Penal Code. Noorul Hasan, Deputy Commissioner of Police (ZoneI), andVarsha Deshmukh, Police Inspector (Crime), addressed a press conference in this regard at Bajaj Nagar Police Station on Thursday.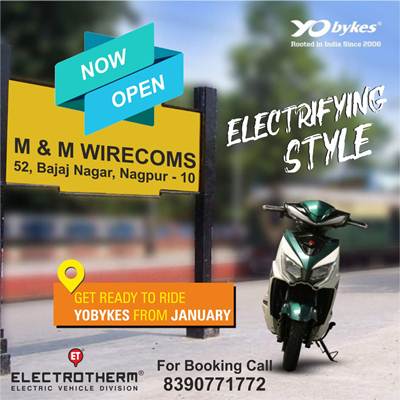 As per the information, the dummy candidate, Pratapsingh Dulhat, carried a Samsung mobile phone with 'spycamera' application installed in it. He used to hide the cellphone in the clothes he wore. He used to wear a shirt and a jerkin over the tshirt.The coloured t-shirt had a button-hole through which cellphone camera could click pictures of the question paper. The photographs were automatically sent to a computer tab of i-Ball Company, which was operated by another person Punamsingh Sundarde, or emailed to another device. The person operating the tab or another device used to find answers to questions. The answers were dictated to the dummy candidate.
On February 23, 2020, examination for the posts of Junior Clerk and Deputy Accounts Inspector were conducted through State's Department of Co-operation, Marketing, and Textiles. Dr Ambedkar College, Deekshabhoomi, also was a centre. One of the accused Indrajit Borkar was a candidate for the exam. He topped the examination with score of 178 out of 200 marks. On March 11, 2020, the department called him for scrutiny of the original documents. When he appeared, the department officials noticed difference between his signature and the signature on the attendance sheet for the examination. The department then checked the video footage of the examination hall, and found that someone else had appeared as Indrajit Borkar for the examination. When the department questioned him about this, Borkar admitted that he had not solved the paper. Following this, Raju Dattu Birle, an official of Divisional Joint Registrar for Cooperative Societies (Audit) at Nagpur, lodged a complaint with Bajaj Nagar Police Station. The cops arrested Indrajit Borkar on March 12, 2020. During investigation, it came to fore that Indrajit's father knew one Hansraj Rathod through whom dummy candidate appeared in his place in the examination. Rathod was arrested on March 13, 2020. Rathod told cops that dummy candidate was arranged through Premsingh Rajput, who was serving as Clerk with NHAI at Aurangabad. However, Rajput went absconding. Later, Rajput and Keshav Borkar both got anticipatory bail from the Sessions Court. The investigation got delayed later on. Making good use of technology and contacting mobile service provider, the cops found that Pratapsingh Dulhat was the dummy candidate. Finally, on February 28, 2021, Bajaj Nagar Police team was successful in nabbing Dulhat at Aurangabad while he was going to appear for another examination. The Modus Operandi they used was a tiny earphone, and listen to those through a tiny earpiece Bluetooth device. The Bluetooth device was so tiny that it could be hidden in ear. The dummy candidate used to write answers, and those who paid money to the racket used to pass in the examination.