H.E. Mr Agus P Saptono, Consul General of the Republic of Indonesia, Mumbai interacted with the office bearers of VIA recently at VIA Conference, Nagpur.  The visit of H.E. Mr Agus P Saptono to Nagpur was with the aim to promote Indonesian Trade, Tourism & Investment opportunities with various meeting planned with Government Institutes, Business entrepreneurs, and Trade & Business Association based in Nagpur. Saptono has assumed charge at this mission w.e.f. 30th December 2019.
He expressed that industrialists from Nagpur and Vidarbha region, who wish to do business with remarkable Indonesia and shared strategic location, crossroads of two oceans (Pacific and Indian Oceans),
Bridging two continents (Asia and Australia).
He elaborated why Indonesia? Because as per growth projection until 2020, the Indonesia's ease of Doing Business (EODB) ranking has improved significantly over the least 5 years, plenty of natural resources are available like Petroleum, Tin, Natural Gas, Timber, Bauxite, Copper, Fertile Soils, Coal, Gold, Silver. In Agriculture products like Rubber Palm oil, Forest products, Cocoa, Coffee, Medicinal herbs, Essential oil and spices. He said major industries in Indonesia are Petroleum and natural gas, Textiles, Automotive, Electrical appliances, Apparel, Mining, Cement, Medical instruments, Handicrafts, Chemical Fertilizers, Rubber, Processed food, Jewellery and Tourism.
The current situation of Covid19 outbreak, he said Indonesian Government has taken numerous measures to respond to the COVID-19 pandamic.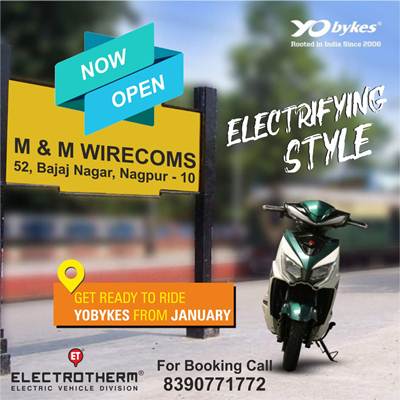 The Govt of Indonesia's Relief program and supporting to MSMEs, he said maintaining sustainability of MSME as critical part of economic recovery and providing interests subsidy, fund placement, guarantee return, working capital guarantee (stop loss) and investment financing to cooperatives. Business Incentives is to provide cushion for impacted business through for example fiscal incentive i.e. Individual Income Tax, Import Tax Exemption on Import, Tax Deduction on VAT return and Reduction of Income Tax Installment, etc. Corporate Financing is to ensure the financing availability for economic recovery phase for Labour Intensive Fund Placement, State Equity Participation and Working Capital Investment.
He shared statistics about India's exports to Indonesia in Petroleum Oils, Minerals, Corn (Maize), Peanuts (Ground-Nuts), Wheat and Meslin, Parts and Accessories of Motor Vehicles, Copper ores and Concentrates, Light Vessels, Natural Rubber, Urea, Palm Kernel, Cashew Nuts and Vaccines for Human Medicine. He also shared details of top 20 of India's non oil and gas export to Indonesia as well as India's non oil and gas import from Indonesia in 2019-2020. He said Indonesia and India's bilateral trade target is USD 50 billion in 2025.
He informed, Indonesian Trade Minister visited to India in February 2020 and Indian Investments in Indonesia in sectors like Banking, Steel Processing, Manufacturing, Paint; Energy/Coal Mining, Automobiles Components, FMCG, Power, IT Solution, water and waste water management, etc.
Indonesia's Investment in India under Consulate General Jurisdiction; in Mumbai (logistics, Cargo Services); Bangalore (Seeds, Agriculture Products, Food & Beverage, Information Technology; App Development & Online Travel Company); Telangana (Biscuits, Coffee, Canies, etc); Pune (Poultry feed and breeding) and Chennai (Food Products).
About Opportunities and Challenges, he said, the relationship between the two countries has been excellent. India and Indonesia with their cultural similarity are very closer than any other countries in the world. Indonesia is one of India's major partner in regional and international fora; Regular Bilateral Forum between Indonesia-India: In 2010, BtoB meetings will be facilitated by Indonesian Consulate General, Mumbai. He said some challenges are Direct trade between the two countries would automatically result in a win-win situation. Both countries should work together to bridge the knowledge gap about investing in each other's countries by facilitating more frequent exchange of delegations.
He also requested and invited VIA delegation to visit "Trade Expo Indonesia" which will be held on 20 – 24 Oct 2021 at Indonesia, this will be a good opportunity to develop B2B, Joint Venture. He said tremendous response from Indian Business delegation to "Trade Expo Indonesia 2019."
Suresh Rathi, President of VIA in his welcome address informed about activities and 15 sector-wise working of the Association and shown video based on opportunities available in our Vidarbha region. He also requested to Consul General to bring sector-wise delegation to Nagpur for better business opportunities for both the business communities.
Earlier, Suresh Rathi, welcomed the His Excellency with floral bouquet and other members Pankaj Bakshi, EC member welcomed Tolhah Ubaidi Consul (Economics) Consulate General of the Republic of Indonesia, Mumbai and Apurva Borkar, Senior Consultant of E&Y and CA Naresh Jakhotia, Treasurer – VIA welcomed Dian H. Syamsuwir, Officer (Economics) Consulate General of the Republic of Indonesia, Mumbai.