The most common causes of kidney disease in India in both men and women are Diabetes and Hypertension. However, there are certain conditions affecting the kidneys that occur with a greater incidence in women – for example, urinary tract infections that lead to infection and scarring of the kidneys and autoimmune diseases, Rheumatoid Arthritis and Systemic Lupus Erythematous.

Early detection and treatment of these conditions are essential for good kidney outcomes. Chronic Kidney (CKD) can negatively impact a woman's fertility and in some cases, the medication used to treat certain kidney diseases can have the same effect. Once a patient reaches the advanced stages of CKD, kidney replacement therapy will be needed.
Kidney replacement therapy can be either dialysis or kidney transplantation; with transplantation offering the best health outcomes. Studies indicate that women tend to have more complications with dialysis than men; as an example, the incidence of low blood counts and poor nutritional levels seem to be higher. On account of World Kidney Day, March 14, The Live Nagpur interacted with Ashwinikumar Khandekar, Consultant Nephrologist and Transplant Physician, CARE Hospital Nagpur.
He has done his MBBS from IGMC and MD from GMC, completed DNB Nephrology from Hinduja Hospital with Gold Medal in 2008. He is the current President of The Nephrology Society from Central India and an Executive Member of ZTCC Nagpur. Apart from scientific publications he is the co- author of the book "Kidney ka swasthya, Hindustani Swad ke sath", a patient education book.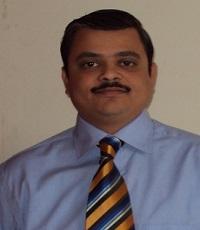 Keen on spreading education about kidney diseases in general and Transplantation in particular. Dr Khandekar, explained in detail about dialysis. He said, "There is a various misconception about dialysis, but dialysis is a lifesaving treatment." He clarified that there are some side effects, but looking after the benefits side effect sometimes be overlooked, Dr Khandekar suggested.

The benefits of dialysis are feeling refresh, breathing getting lighter, an increase in the diet, good sleep, and decreasing of swelling over the body. "It's necessary to have dialysis on time. All treatments are not to give trouble to the body, but to decrease body trouble," he said.
Clarifying that the kidney functions round the clock and hence for a patient 3 hemodialysis is a must. Hemodialysis clears extra water, urea, creatinine, potassium, acids, and other unwanted elements from the body. Dr Khandekar, who has to his credit doing above 100 transplants, added that now world class treatment is available in the city. "Early detection helps to early diagnosis of any diseases," Dr Khandekar summed.