Nagpur Municipal Corporation's nuisance investigation team on the instructions of Deputy Mayor Manisha Dhavade imposed a fine of Rs. 50,000 on Radiance Hospital in Vardhman Nagar. Radiance Hospital staff dumped organic waste in the trash.
Deputy Mayor Manisha Dhavade inspected Dr. Manoj Purohit's Radiance Hospital on Monday morning. Corona preventive vaccination is being done at this hospital. But in this hospital, vaccination is being done in one room and registration is also being done.
Also the arrangement of observation room for patients is not right. Even nurses have not been trained to vaccinate. The cleanliness of the hospital is not given due attention.
Deputy Mayor Manisha Dhavade and Lakdaganj Zone Assistant Commissioner Sadhana Patil and Zonal Medical Officer Dr. Bhaisare expressed displeasure over the negligence in vaccination. Certificates are not even issued to vaccinated patients here. Dhavade said that citizens of any age are being vaccinated here. This is a violation of the rules of the Central Government.
The troopers along with Radiance Hospital took action against 10 establishments.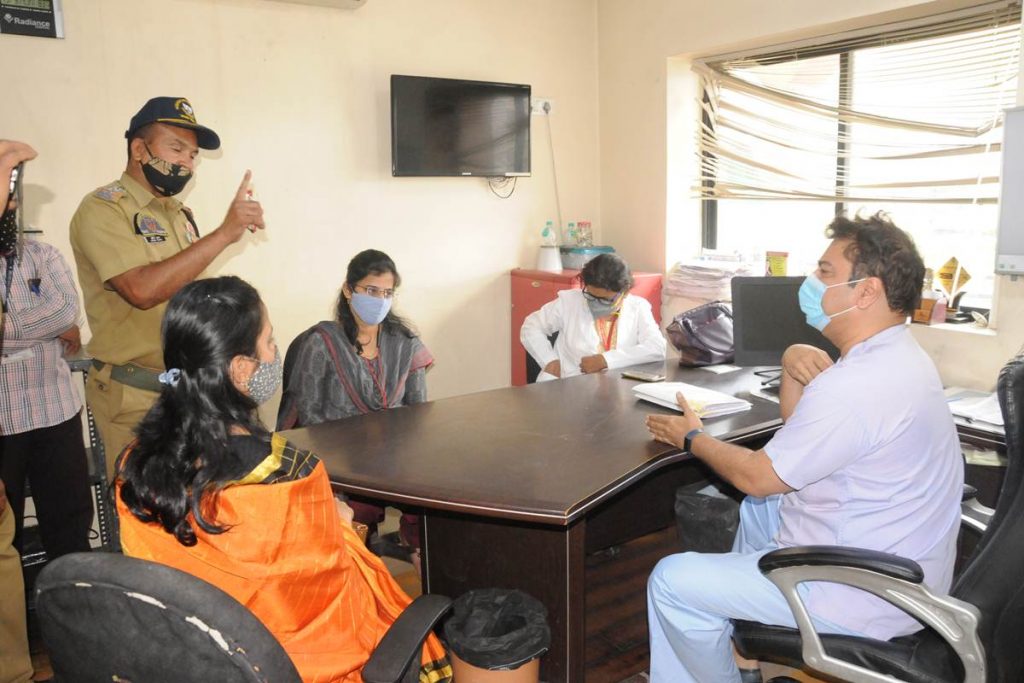 As per instructions of Municipal Commissioner Radhakrishnan B., the operation was carried out by the zone search teams under the guidance of Veersen Tambe. Also, private offices in all zones of the corporation were inspected on Monday. Inspected private offices in Lakdaganj zone, Ashinagar zone, Dharampeth zone, Sataranjipura zone, Gandhibagh zone. The fine was recovered from the director of the private office by the corporation.
On the instructions of Radhakrishnan B, the first floor of Poonam Cherumbus Cantonment Road was sealed for violating the McDonald's Hotel Rules.