Against the backdrop of increasing number of corona patients, the corporation administration has imposed strict restrictions between March 15 and 21. In that connection, Municipal Commissioner Radhakrishnan B. took to the streets of Nagpur. Additional Commissioner Ram Joshi and police officers were present on the occasion.
 While tightening the restrictions to prevent the growing corona infection, the municipal administration has issued clear orders that citizens should not walk on the roads unnecessarily and should only go out if there is an urgent need. Despite this, a large number of two-wheelers and four-wheelers were seen on the road. As a result, the Municipal Commissioner himself got out of the vehicle, stopped several vehicles and inquire. Requested documents or relevant evidence to the persons stated the reason for leaving the urgent work. The Commissioner directed the police to take action against those who gave unsatisfactory answers.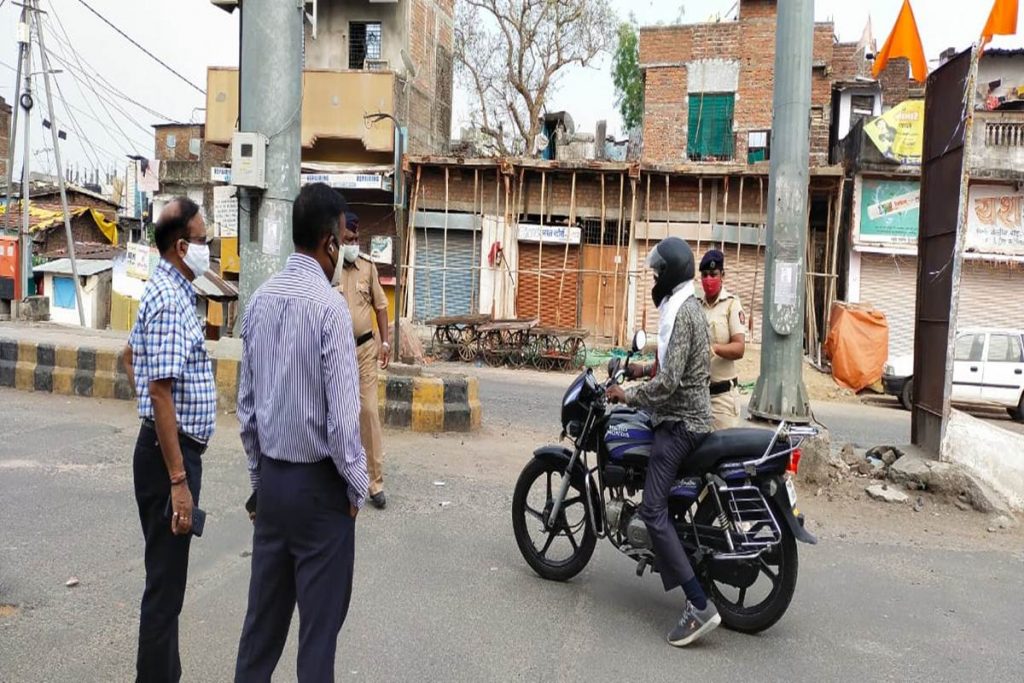 Municipal Commissioner Radhakrishnan B. appealed to the citizens to abide by the order and also to follow the guidelines of the government regarding Corona.