"Every man is having an integral part in ensuring safety of women" said Deputy Commissioner of Police, Zone II, Nagpur City, Vinita Sahu while speaking as Chief Guest on Topic "Women's Safety & Security" organized by Nagpur Branch of WIRC of ICAI as part of "Women's Week" program. A woman is an essential part of every family and family cannot be said to be complete without a women, said DCP Sahu while quoting that "Every Women is a Beautiful Flower" and that every lady should learn to appreciate herself. She urged that Police and Public should develop a relationship of faith and that every citizen should be "Jagruk i.e. Alert". Every women should be made aware about her rights, duties and obligations. DCP Vinita while addressing Lady CA members and lady CA students said that a women's purse is like an arsenal. For their own security, ladies can carry Nail cutter, Pepper Spray, Chilli Powder etc. Every Lady should note down the number of auto/taxi in which they are traveling. She advised all ladies to install the "Pratisaad App" from Play Store and that this app contains a Panic button for help in case of need. In case anybody needs any help from the police they can dial 100. The police response time in many cases is even less than 5 min in some cases. There are patrolling vehicles and Beat Marshalls along with Damini Pathak – dedicated staff for women's safety. In a distress situation, women can dial 109 which is a dedicated Women Safety Helpline. Sahu commented that there is much gender sensitization now; Issues should be reported soon, people should not wait and remember for a woman "No Means No". Work-Life Balance needs to be maintained while maintaining self-confidence, she remarked. "Nagpur Police is with you and feels free to connect anytime anywhere", DCP Vinita Sahu Declared.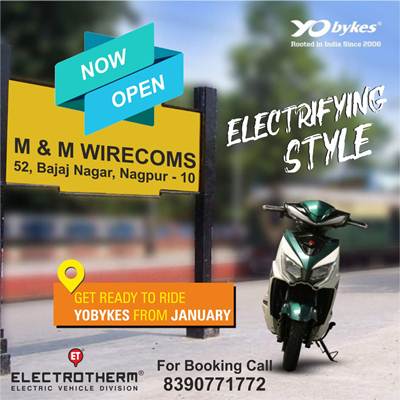 DCP Sahu elaborated about latest issues coming up as Cyber Threats more particularly for women. Trauma and social stigma for women is very painful, hence she urged that one should share his / her personal information on social website with caution and should not share their location on such websites. Don't go on Blind dates, she said. We cannot carry "Chalta Hai" attitude. Beware of online gaming and play it only with caution and not as a habit. Every parent should check their children as to which game they are playing. Psychological and Physical mental Balance gets disturbed and it's a very difficult job to console such persons. DCP urged people to look at "Humane face of Policing". She also narrated about Dowry Cases and told about "Bharosa Cell" specially working for solving matrimonial disputes. DCP Vinita Sahu explicitly explained the hierarchy of Police Department and the working pattern. Hon. Commissioner of Police Amitesh Kumar is very particular and strict against offences on Women, said DCP Vinita Sahu.
"Feminism isn't about making women strong. Women are already strong. It's about changing the way the world perceives that strength" said CA Saket Bagdia, Chairman Nagpur Branch, while welcoming DCP Vinita Sahu on her maiden visit to Nagpur Branch on the occasion of Women's week organized by Nagpur Branch of ICAI. "Women Safety and Security" are of prime importance in today's scenario. It was with this objective that Nagpur Branch organized a seminar for benefit of women members and students. Nagpur Branch is conducting more programs in Women's week covering "Professional Opportunities for Women", "Art of making lasting impressions", "Networking Skills", "Personal and professional life balance" guided by CCM CA Kemeisha Soni, CA Drushti Desai, Vice Chairperson, WIRC, CA Dr. Sangeeta Pandit, Mumbai, CA Priyanka Sharma, Ahmedabad and CA Shweta Jain, Mumbai. Bagdia congratulated all Women members while wishing all a very Happy International Women's Day. He thanked Hon. DCP Vinita Sahu for sparing her valuable time for the benefit of lady members and students.
CA Swaroopa Wazalwar coordinated the session, CA Suren Duragkar introduced the Chief Guest, CA Jiten Saglani welcomed the DCP while CA Sanjay Agrawal, Secretary proposed a formal vote of thanks.