Unseeded Ishaque Eqbal upset second seeded Nitin Kumar Sinha 7-6(6),7-6(4) To enter the final round qualifying at the $15000 KPIT –MSLTA ITF WTT Cup Men's tennis championships being organized by MSLTA in association with Deccan Gymkhana and played at their tennis courts
In the other rfirst round qualifying matches ninth seeded Chandril Sood scraped past Yash Chaurasia 2-6, 7-6(4), 15-13 while eleventh seeded Suraj R Prabodh was given a tough time by local player Gunjan Jadhav before winning 6-0, 4-6, 10-8.
In other close matches tenth seeded Faisal Qamar got past local lad Sahil Gaware 7-6(8), 6-4 while thirteenth seeded Ranjeet Virali-Murugesan registered a 6-0 ,6-3 win over Dmitrii Baskov of Moldova 6-0,6-3.
Following are the results: First Qualifying Round: Mens:
Anirudha Chandrasekar(Ind) [1] bt Kapeesh Khandge (Ind)6-1, 6-1;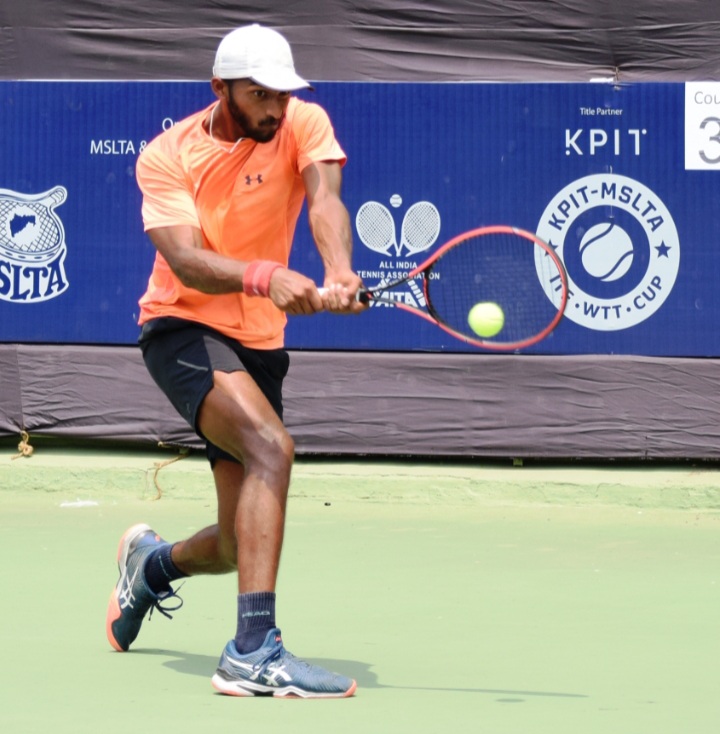 Ishaque Eqbal (Ind) bt Nitin Kumar Sinha (Ind) [2] Vs 7-6(5), 7-6(4);
Omni Kumar (Usa) [3] bt Jagmeet Singh (Ind) 6-4, 6-4;
Henry Patten (Gbr) [4] bt Arjun Mahadevan (Ind) 6-1, 6-3;
George Botezan (Rou) [5] bt Anurag Nenwani (Ind 6-2, 6-1;
Rishi Reddy (Ind) [6] bt Boopathy Sakthivel (Ind)6-3, 6-0;
N. Vijay Sundar Prashanth (Ind) [7] Bt (WC)Sandesh Kurale (Ind) 6-2, 6-2;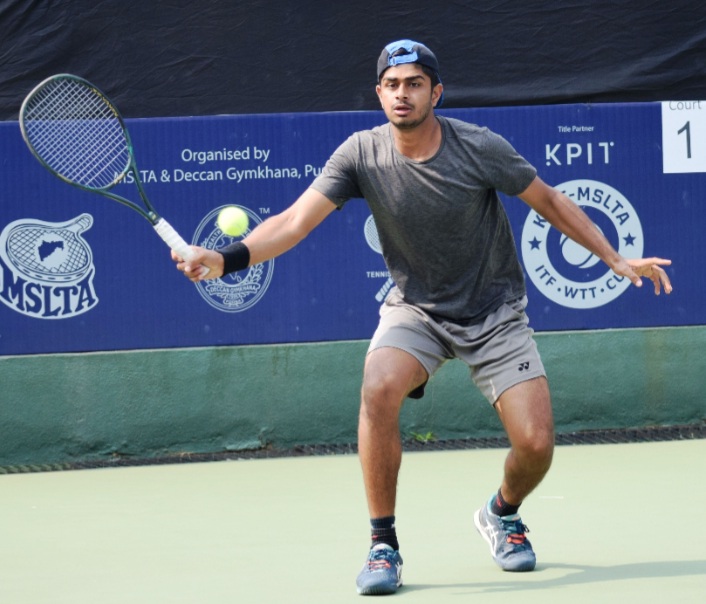 Mutu Aadhitiya Senthilkumar (Ind) [8] Bt (WC)Anargha Ganguly (Ind) 6-0, 6-4;
Chandril Sood (Ind) [9] bt Yash Chaurasia (Ind) 2-6, 7-6(4), 15-13;
Faisal Qamar (Ind) [10] bt Sahil Gaware (Ind) 7-6(8), 6-4;
Suraj R Prabodh (Ind) [11] bt Gunjan Jadhav (Ind) 6-0, 4-6, 10-8.
Paras Dahiya (Ind) [12] bt (WC)Neeraj Yashpaul (Ind)6-4, 7-5;
Ranjeet Virali-Murugesan (Ind) [13] bt Dmitrii Baskov (Mda)6-0, 6-3;
Digvijay Pratap Singh (Ind) [14] bt Tushar Madan (Ind) 6-4, 6-3;
Preston Brown (Usa) [15] bt Vignesh Peranamallur (Ind)6-4, 6-0
Leonardo Catani (Ita) [16] bt Jonathan Binding (Gbr) 7-6(4), 7-5.