The strict restrictions imposed by the Municipal Commissioner Radhakrishnan B are nothing but those announced by the State Government on Sunday. Although the local authorities have been empowered to amend the orders, the Municipal Commissioner has not done it.
The shops, malls, restaurants, showrooms have been closed, except those for essential goods. The orders applicable from 8 pm of April 5 to 30 have posed several problems for the people of Nagpur. The restrictions implies night curfew, closure of private offices. The orders by the state government have been issued are mostly related to top situation in Mumbai and Pune. The situation in Nagpur is different. Although the number of Corona positive cases is high in Nagpur, such restrictions are considered unnecessary. The businessmen are against the total closure of shops.
Construction work has been allowed. But hardware shops have been closed. Liquor shops have been allowed to remain open, but bars closed. Bars in hotels where lodging facilities are available have been allowed to remain open. Restaurants have been closed, but hotels are allowed to serve their customers. Home deliveries have been allowed, but delivery boys should possess Corona test reports. Although most of the restrictions imposed by the state government have been accepted by the people, it is difficult to say that this is the beginning of re-opening after a lockdown of about one year.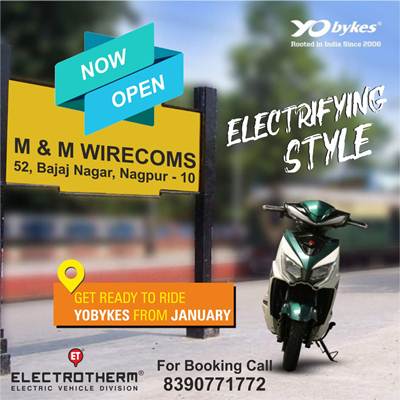 The new name of the mission is 'Breaking the Chain'. Chief Minister Uddhav Thackeray has been emphasizing the lives of people are more important than anything. But with a huge population losing jobs, starving, in a penniless situation cannot help in saving the lives.
Proper health services in affordable cost alone can serve the purpose. Imposing restrictions would pose more problems than improving the situation. In the name of Corona restrictions are being imposed. Solutions for improving economy have not been worked out.
Industries are allowed to function. They are required to make arrangement for lodging and boarding of workers, which is not easily possible. The manufacturers are facing very low of no demand from the consumers. Every industry cannot manufacture face masks, PPE kits and sanitizers. Marriages and other functions are allowed to be held with restricted attendance. But material required or these celebrations cannot be procured because the shops are closed.
These restrictions will add to frustration of people, who earn their bed and butter on daily basis. Many others, who are dependent on others for their needs, will find themselves helpless in this situation.
Besides economic losses psychological impact on almost every person, children in schools, those compelled to work from home and those who cannot work from home, those who have lost jobs to those who are waiting for employment, those who are confined to home on health grounds and not getting proper treatment in hospitals to those who need exercise like to keep themselves healthy. From domestic helps to those operating to provide jobs to a large number of persons, everyone is worried over the situation. Those at the help of affairs need to think over these issues also. Otherwise the problems in the future could be more difficult than what has been caused due to this pandemic.