Vaccination is the only means of controlling deaths due to COVID19. In Maharashtra, the pace of vaccination will have to be increased to control the pandemic. Dr Arvind Deshmukh, President of Microbiologists Society of India categorically stated that lockdown cannot be the way of controlling the pandemic.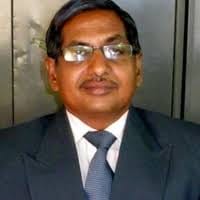 Talking to The Live Nagpur Dr Deshmukh from Pune stated that the Coronavirus has mutated in Maharashtra. The Society has called it Maharashtra Strain. This has spread in the state and within the next two months, it will spread in neighbouring states. This trend of the increasing number of deaths due to Coronavirus infection can also be seen in other states soon.
This new strain remained subsided for a brief period. But the mutant virus is more infectious. The vaccines being administered in Maharashtra is effective in preventing deaths. Co-morbidity is another reason which is causing deaths. It is absolutely necessary to vaccinate entire population above 45 years of age and those having co-morbidity and are below this age. He lamented the demand of demand of vaccination of persons from 25 years of 45 years in general. Only those with co-morbidity in 25-45 years should be administered vaccine. Others have natural immunity and even after getting Corona infection will not die due to corona, if treatment is available in time.
Dr Deshmukh also stated that children, usually have better immunity. Only a very small number of children having diabetes, heart disease or other serious health problems are likely to fall prey to this infection.
Microbiologist Society of India is ready to help the administration in controlling the pandemic, particularly preventing deaths. The media, however, should not spread fear by only projecting figures, without talking to the experts. The fear psychosis is more dangerous than the virus itself. He said that 5% deaths are due to fear of infection.
Imposing lockdown will not result in achieving the desired result. Frustration among common people, business community, daily wage workers etc is apparent. This is like one error is corrected the other appears prominently. If lockdown is imposed, it is considered that infection will not spread. Here economic losses appear prominent and the vice versa, Dr Deshmukh said.
Thus vaccination alone can prevent deaths, which are increasing everyday. Dr Deshmukh also stated that the impact of this pandemic will be seen at least for the next two years.