Minister of Infrastructure & MSME Nitin Gadkari unveiled a logo initiated & created by ICAI, Nagpur for creating awareness amongst the general public about precautions to be taken during this Corona Pandemic. The Corona Pandemic has created a deep impact on the life of everyone & the dreadful disease is affecting everyone, be it in personal, social, or business life. It's like "Savdhani Hati Durghatna Ghati" said Gadkari on the occasion.
Everyone has to be cautious and has to follow all protocols for safety of self and family. He appreciated The Institute of Chartered Accountants of India as part of its CSR initiative has done lots of work and supported the Government of India in its fight against Corona.CA Saket Bagdia, Chairman, ICAI, Nagpur said that to educate and propagate the initiative of Hon. Prime Minister Narendra Modi's and to make people aware about Hon. Chief Minister Uddhav Thakre efforts while appealing to people to follow Covid precautions as a Social responsibility, Nagpur Branch of WIRC of ICAI has come out with a Unique Logo to ask its Members as well as the General public to follow –
Dawai Bhi Kadai Bhi, Be Alert, Don't be careless, Take Vaccination – Covid control mantra from Government of India
Majhe Kutumb Majhi Jababdari – Covid Mantra from the Government of Maharashtra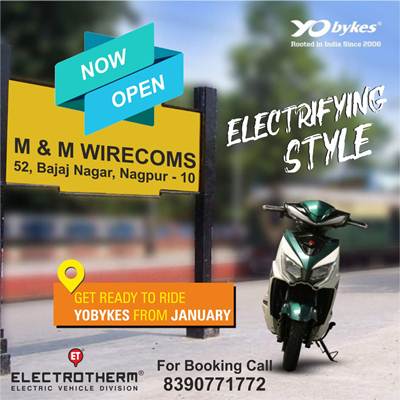 Lets Follow the Rules, Be Responsible! – Appeal from Nagpur Branch of WIRC of ICAI
Always Fear Face Cover / Mask
Wash Hands frequently and thoroughly with soap and water
Maintain Social Distance
Get Yourself Vaccinated
Nagpur Branch has been regularly doing Covid vaccination camps in association with reputed hospitals for vaccination of its members. There have been several social initiatives undertaken by Nagpur Branch to help people in distress. Chairman, CA Saket Bagdia said that Nagpur Branch continues to serve its members and society at large.
CA Saket Bagdia, Chairman alongwith CA Julfesh Shah former Vice Chairman, WIRC, Vice Chairman CA Jiten Saglani, Secretary CA Sanjay M. Agrawal, Treasurer CA Akshay Gulhane, Immediate Past Chairman CA Kirit Kalyani, Past Chairman CA Suren Durgakar, Managing Committee Member CA Harish Rangwani, Regional Council Member CA Abhijit Kelkar, appealed to all people to follow all Corona safety precautions and take very good care of themselves and their entire family in this severe Corona situation.
Chairman lauded the efforts taken by President ICAI CA Nihar Jambusaria and Vice President ICAI CA Dr. Debashis Mitra for guiding and assisting members at all times. Bagdia apprised about support at all times from Team WIRC led by CA Manish Gadia, Chairman, CA Drushti Desai, Vice Chairperson, CA Arpit Kabra, Secretary, CA Jayesh Kala, Treasurer and CA Yashwant Kasar, WICASA Chairman WIRC.
Bagdia specifically recognized and thanked Past Presidents of ICAI CA Ashok Chandak & CA Jaydeep Shah, along with Past Regional Council Vice Chairman WIRC CA Anil Dani, CA Aniruddha Shenwai, CA Makarand Joshi, CA Julfesh Shah guided by galaxy of Past Chairpersons for their support at all times in all initiatives of Nagpur Branch of ICAI.